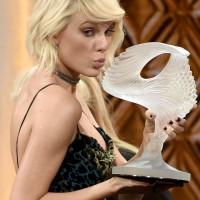 Pop Quiz: Taylor Swift and Celeb Friends Are Being Terrorized By Death Threats!
Taylor Swift and her friends are being threatened by someone trolling them on the internet. 
TMZ has learned the guy has terrorized Taylor, saying, "I will kill some of you." He also targeted Gigi Hadid, tweeting, "people gon die they're gon die die die die!" And Cara Delevingne was targeted … "I will kill your friends and I am excited about it."
Law enforcement sources tell us they first got the heads up about the cyber threats from director Kyle Newman, whose wife, Jaime King, was also on the receiving end of threats.
Police got a search warrant to comb through Twitter's records that could lead them to their culprit. We're told so far cops have not gotten the info they need to close in. Click HERE