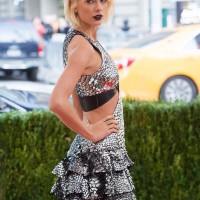 Pop Quiz: The Latest Rumor Circling Taylor And Calvin's Split!
Entertainment Tonight is stirring the rumor pot about the split between Taylor Swift and Calvin Harris.
A source told the TV show that just weeks before the pair parted ways Swifty was talking marriage. If that's the case and she's harboring a broken heart, you wouldn't know it.
As we told you earlier, Taylor surprised a fan by singing at his wedding over the weekend. Meanwhile, Harris also seemed fine when he was spotted out and about in Beverly Hills over the weekend. Click HERE