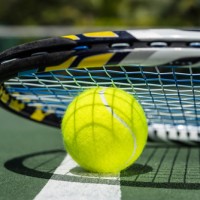 Pop Quiz: This Athlete Has Been Banned Playing For The Next 2 Years!
The International Tennis Federation has banned MARIA SHARAPOVA for two years because she tested positive for a banned substance.  She's appealing the suspension, calling it "unfairly harsh."
It's a medication called meldonium, and she'd been taking it for 10 years for a magnesium deficiency, an irregular EKG, and a family history of diabetes.
But it hasn't been approved by the FDA, and it was added to the banned list this year, because it can also help increase an athlete's endurance.  Maria claims she didn't see the emails notifying her of the rule change. Click HERE