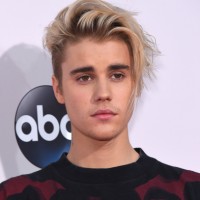 Pop Quiz: Why Did Justin Bieber Shut Down His Instagram Account?
It's ON between SELENA GOMEZ and JUSTIN BIEBER.  It all started Sunday, when Justin got angry with his followers for reacting negatively to pictures he's been posting of his alleged girlfriend, Sofia Richie.
So he posted that he was thinking about taking his Instagram private.  For whatever reason, Selena decided to get involved, saying that if he didn't like the comments, he should stop posting pictures of himself and his girlfriend.
Justin tried to take it up a notch by saying, quote, "It's funny to see people that used me for attention and still try to point the finger this way.  Sad.  All love."
But instead of backing down, Selena took it NUCLEAR . . . quote, "Funny how the ones that cheated multiple times, are pointing the finger at the ones that were forgiving and supportive, no wonder fans are mad.  Sad.  All love." Click HERE