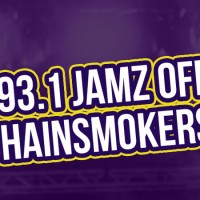 93.1 Jamz wants you to be our official photographer at the Chainsmokers show at the Alliant Energy Center, April 28th! All you need to do is be a friends with benefits member and rate songs, earn points, and bid.
We'll hook you up with a pair of tickets to the show, a photo pass, and a new iphone for you to take all the pictures you can! Then we'll meet up after the show, and post your pictures in a gallery on madtownjamz.com
If you are not a friends with benefits member sign up today!