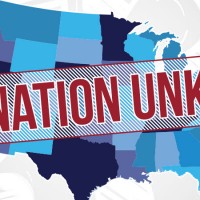 Over the years, 93.1 Jamz has sent hundreds of listeners all over the United States to see many great artists perform.   Jamz listeners have seen performers such as: The Weeknd in Los Angeles, Rihanna in Tampa,  Eminem in Detroit, Drake in Las Vegas.
This time, we have teamed up with Lucky's 1313 and Blue Moon to send you and a friend to see a Jamz Artist, somewhere in the United States and we are not going to tell you who you are going to see, until the last minute.
Listen starting February 13th to get an invite to the exclusive Blue Moon Destination Unknown Party at Lucky's 1313 on Regent Street March 10th hosted by Marco and Krista, and be a part of the reverse raffle to win the trip.  Also, with every Blue Moon Purchased you get an extra ticket into the reverse raffle!