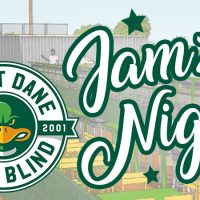 Own the summer with 93.1 Jamz and the Madison mallards
Jamz night with Marco and Krista at the mallards game August 9th!
it's  fitness night at the duck pond, and you can get hooked up with a wobblehead.
look for Marco, he will be there with lots of Jamz freebies too!
Get tickets for the game here.