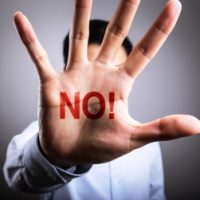 The latest people added to the list include a guy who might kill your dog, a guy who's a ho, and a guy with a big "bump on his face".
THE FREAK SHOW'S DO NOT DATE LIST
Do you have an ex bf/gf that you feel you should warn everyone else about before they go and waste their time on em too? Were you cheated on? Lied to? Were they just a user?  Well then tell us, whose names are we missing on the list?
There are two ways to add someone to the list – pick one or do both!
1) Call Holmes & The Freak Show at 321-0931 Mon nights at 8pm. We'll air your story on the radio for everyone in Madtown to hear! Then we'll probably post it here online too!
2) E-mail who we should add to the list at holmes@madtownjamz.com. We need the first name of the person to add, city they live in and a reason or two why that person should be on the Do Not Date List.