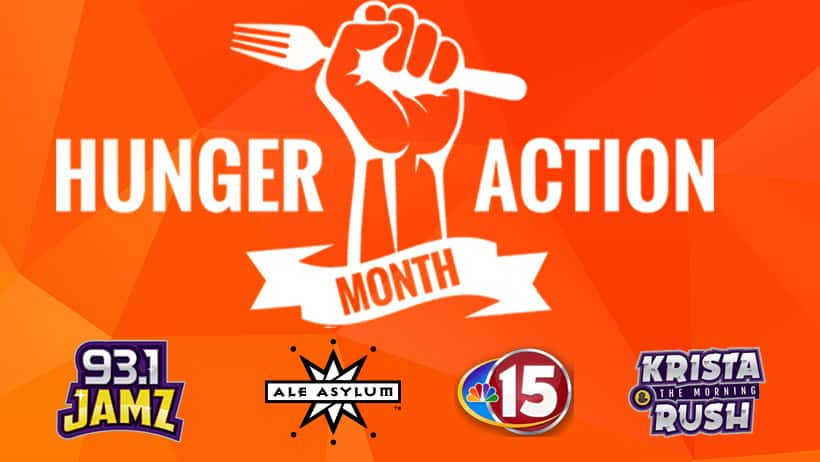 93.1 Jamz, Krista and the morning rush, along with Ale Asylum and NBC 15 want you to go orange for second harvest food bank September 13th!
We have committed to helping Second Harvest Food Bank, by participating in Go Orange Day!
All you need to do is wear an orange shirt, take a picture and post it on instagram using the hashtag, #Orange4SHFB! or you can go to facebook.com/nbc15madison.
Then several area businesses will buy meals for Second Harvest Foodbank for each photo posted.
To help you out, we'll hook you up with an orange shirt! and take your picture.  Krista and The Morning Rush will be broadcasting from the parking lot of the Jamz Studio that Morning, located at 730 Ray O Vac Drive.  You can get your shirt there.
Or, stop by Ale Asylum between 2p.m. and 6p.m. to get one there.
Go Orange Day! For Second Harvest! 93.1 Jamz is Radioactive in the community!