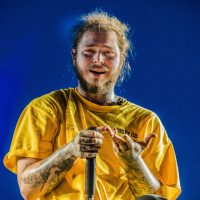 Jimmy Fallon is amazed by his Olive Garden experience with Post Malone.
AND WHO WOULDN'T BE!?!?!?!?!?
First of all Posty is bae.
Second he has a beautiful voice.
HE IS A PARTY.
If any celebrities should be the next president it should be Post Malone.
Agree?
Wanna read all about their date?