Throwback Lunch


Everyday at noon Mazur takes you back to the day with a full hour of Songs like!
And
Oh you might here this too. . . .
Friends With Benefits Members, if you have a request for the Throwback Lunch, you can text it to us at 30734, or tweet the station @931jamz
.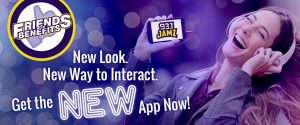 Powered by: