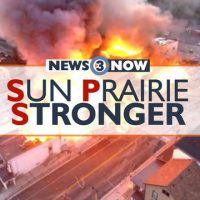 #ClickWorthy
SUN PRAIRIE, Wis. – One year ago, a gas line break led to a fatal explosion that leveled a downtown block of Sun Prairie.
On the anniversary, News 3 Now will have continuing coverage in all shows on how Sun Prairie has gotten stronger since that day.
Our team will look into what's next for downtown, the recovery process for the community and first responders, how Capt. Cory Barr is being remembered and much more.