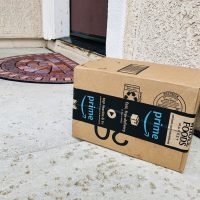 #ClickWorthy
Two people were arrested Sunday at 8:21 a.m. by the Madison Police Department for taking an Amazon Prime Box and a box of women's clothing from two separate homes, officials said. The incidents have been called "porch pirating" by the MPD.
Arrested are Richard A. Treyo, 50, on the charge of receiving stolen property and bail jumping, along with Cynthia L. Bredeson, 61, on the charge of theft from building and receiving stolen property, officials said. Both were arrested at the 300 block of Wisconsin Avenue, according to a\officials.
The box of women's clothing had been delivered to an E. Johnson St. resident, and the Amazon box had been delivered to an address on N. Hamilton Street.
Treyo and Bredeson explained the theft differently to the police, officials said. Treyo said the two found the boxes in the bushes, whereas Bredeson admitted to taking them from porches.