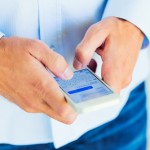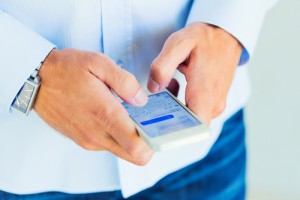 Forget your current marriage, your last marriage, or your lack of a marriage!  We want to know what needs to happen for your next one to be better!
TEXT QUESTION OF THE DAY:
What would you do differently to make your NEXT marriage better?
I would marry a wife that would let me get the volastaraptor from Country side green house 🙂
I'm divorced but my next marriage wont happen I'm with connie
#TQOTD To make my next marriage better, I would make sure that we lived out own lives and came together at home in the evening. We would do almost everything alone. The complete opposite of my current marriage.
Know your value. Know your spouses value. Strength in knowledge!
No next marriage. I'm one and done. If this doesn't work then I just work at being mom to my daughter.
Communication not falling out after a spouse is found on a dating site. I could never trust him again and it ruined our marriage after 8 years.
We aren't married yet but I wish I would have had the guts to date him when I first met him 10 years ago. Better late than never ❤️
Find my same husband, but sooner!
I always say find someone who has the same interests (hobbies) so the two of you can have FUN together.
Speak up for myself and make sure I am heard. We would live a healthier lifestyle and I would have majority control of finances.
I'm hoping that when I do get married to my boyfriend, that we will always be able to communicate with each other and to not put each other down all the time. My ex fiance and I would never communicate and he would always put me down
Communicate. Ask for what I want and need. Don't settle for things that make me uncomfortable or aren't good enough for me. Value myself.
Lol there won't be a next marriage! I'm on 3 and done! My husband now should have been my first and only!
Be open, communicate, listen more. Not to just her words but the meaning of where those words are coming from. Relationships in general are what we make it. Dont always have to have a "next". Grow together. Live together!
Not get married.
I don't plan on having a next marriage throughly love the one I'm in.
In the words of trace Adkins…I'm gonna marry for money
Listen to my gut and not ignore the red flags. And pretty much what everyone else is saying too. Not in a hurry to marry again but with the right person I would not object.
No "next" marriage for me. #ForeverSingle
Marry literally anyone else.
No signing papers and spend as least time together as possible.
Not compromise my wants and needs so much in the beginning, makes for a long road later on…
Always partake in dance party Friday. And it's just hard. You aren't the same person as you were TWENTY ONE years ago. Give.. Take.. Pelt the teens with ice cubes.. Of course.. Connie and Fish for comic relief. Hold your head high and stay afloat.
Bahahaha no next marriage here! Never doing that crap again! Living single and loving it!
Being married 32yr next month.I ,wouldn't marry anyone else unless he was real rich.lol
Not get divorced?
Not get married lol
fall for a narcissist again
Won't be another marriage
Stay single!!! Or marry a VERY Wealthy Old guy
Not get married again!!!
Pick a better man
STAY SINGLE…#nodrama
Say no
Was just going say not get married.
Oh hell no. One and done baby. If i get divorced thats it lol
#TQOTD Would find someone that is calm under stress.
TQOTD..One and done. I'd never get married again if I was single. EVER!!!!
TQOTD. Not getting married again like Connie. Otherwise, it would be separate bedrooms at the very least, if not separate homes.
Communication doesn't work if one isn't listening…LISTEN and speak your mind as well..don't lie or cheat in any way shape or form..prioritize your spouse first above anything else..not friends or your family either..even your children..yes your children…have date night..go on vacations and compliment your spouse as much as possible..help with chores and tasks needed.And if your angry TALK it out.. See Im going through a divorce and if I and my husband would have taken this advice and actually followed through with it..we probably wouldn't be ending our marriage in a month..do these things and save yours till death do you part..
#TQOTD- I'm with Connie! I really don't want to ever get married again. I love my husband and I'm happy with him. However I'm a very independent person who likes staying busy and doing things. My husband is independent however he's a home-body and give with just don't nothing. I don't really want to be tied to another person in that way. I don't want to answer to anyone or explain myself to anyone
#tqotd #ButtPhil is perfect so I'd have to lower my expectations a lot
Text question of the day. I'm with Connie two strikes you're out
Text question of the day…..I would pay attention to the details!!! Instead of just the gooey lovey feelings he made me have I would pay attention that he was careless with the law, rules and honesty.
If I were to ever get divorced I would work on my insecurities and jealousies first and foremost. Secondly I would work on being a little more submissive and less in control (not sexual FISH! – that's meant as he is the head of the house let him lead)!
I would wait a longer period of time before marrying a person. Me and my husband got matching tattoos after dating two weeks, got engaged after 6 months and married a year after that. Our marriage is great but knowing more about my spouse would make things easier
Tqotd: I'm a crazy, unfiltered, lovin' life kinda redhead…. thank goodness for my husband who puts up with me now…. if I had to do something over again in a different marriage… I would choose not to get married! Lol
I got divorced when I was 21. I'm a few years older now. I would be a completely different person. Marriage isn't just a title, and it's not all about you..which is how I approached it before
I would turn that marriage license into a five-year contract
The only thing I would change would be Connie's mind. Wassssssup Connie (insert wink face)
Only have a polyamorous marriage
I think I would try marrying a woman this time. Men are just not working out for me. Better yet maybe I should just marry my dog. Lol
Pick someone who loves balloon animals feel like you have to as much as I do
SWB: Text question of the day. I'm with connie I don't think I'd get married again but the difference is I'd have a side pice guy or girl or both lol.