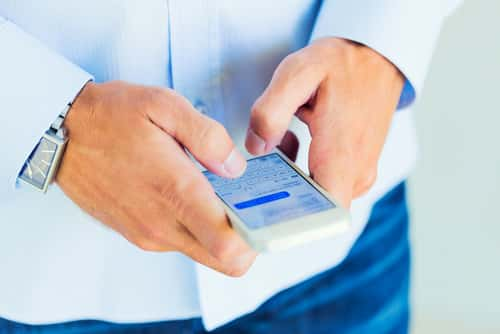 Oh man, today's #TQOTD was a great one!  Mainly because of Connie's and Steve's answers.  Connie's answer was a Condo she bought because Fish convinced her that they were going to work in Milwaukee for the rest of their career, but then he quit radio 2 years later.  Whoops!  And then Steve bought a hotel room in a foreign country and then couldn't afford the plane ticket and couldn't get a refund.
TEXT QUESTION OF THE DAY:
What is the dumbest thing you have ever bought in your life? And why was it dumb?
My first "adult" purchase 23 years ago … A Kirby vacuum. Although I still have the stupid thing, I was enticed by a "free" blanket with my vacuum purchase. The bags for it are ridiculously expensive and the drive train no longer works, but it still is a super sucker. I just invested way too much $ and am embarrassed that I bought it for maybe the bonus $20 blanket.
Stupid LOL Surprise dolls for my kid. $10.00 each and she barely plays with them after the surprise is over. Ugh!
a wedding ring for my first husband…should have not done that!
My Prius. I love it now, but I was 1 year from paying off my previous car. Could've had that money in the bank. Now have a year before the Prius is paid off and looking at a different car.
Pots and pans when we got engaged. Got roped into a scheme. We couldn't even fry an egg on them bc they weren't non stick.
Those weird little egg shaped candy things with chocolate and a cheap little toy inside my son says he wants from the check out lane. It's dumb because he doesn't even like chocolate. He just likes idea of it and that idea ends up melted on my back seat.
5lb dumbells…way too heavy
Baby toys. The kids much rather play with rocks and sticks in the dirt
A white couch when my son was 8! Really?! He is 37 now…I still have the tags on it.
I spent 3 dollars to name a cockroach after an ex.
Probably a three credit master's level class at Western Michigan. I stopped my master's degree after one class. .
A medical administrative class through Everest Thank You for that dang Student Loan‍♀️after 100 applications and no interviews I finally decided that cleaning houses and starting my own business would be a better step for me. Turns out seeing Everest Institute on a resume turns people away from you from what I have heard
A wedding ring.
I bought a 3500 dollar knife that I've never used. It's Damascus steel made from salvaged steel from the world war 2 German battleship tirpitz. I bought it because I had the money and it's a 1 of a kind item you'll never find again.
Dumbest thing I ever bought were these muscle pills that I saw an ad for on the Internet I wanted to get shredded and they ended up doing nothing and it took months for them to stop taking money out of my account to keep mailing them to me it was then when I had the sad realization that only Hardwork and eating right can get you the body you want
Worst thing I bought was a marriage license, he was a dill hole
I bought a Bright orange Monzda becuz it had mag wheels & a stick sift.It squealed when going around corners.I was 19. It died after 1 year! My dad " told ya it was a piece of shit" BOOMlesson learned .
I bought what was supposed to be a bedside table. Turns out I never looked at the dimensions and it was a bedside table for a doll the size of an American girl doll
Dumbest thing I have ever bought….last week we just sold our 40ft 5 slide 5th wheel that we purchased new 3 years ago. We lost more than 1/2 of what we owed. But I was still more than thrilled to get rid of it, and will NEVER buy another camper EVER!
Dumbest purchase EVER was the marriage license with my now ex-husband
TQOTD. Probably the dumbest thing I've bought is expensive skinny jeans and I don't mean the fit I mean the size. Mama likes food
TQOTD. Dumbest thing I bought was tickets to see backstreet boys in Chicago this weekend. Now I'm serving weekends in county for assault and battery. Ooops
The dumbest thing i ever bought dates back to 2007. My now husband and I were dating and really stupid with credit cards. We spent nearly $500 on FOUR T-shirts. Yes, four Ed Hardy tshirts!!! One of which came with a giant rhinestone tiger head. Didn't know the tiger was bedazzled when we bought it, so my husband never wore it! It was hard getting rid of those ridiculously expensive shirts…
A "cooling mattress". Such an impulse on a hot summer day- still paying that thing off! Comfy but not worth it
Tqotd: does my first marriage license count?
A time share in Florida
Dumbest thing i ever bought…. a brand new car, so dumb… but it was PRETTY! Good thing it'll still be pretty in a 100 years when its paid for.
Someone bought me a star…I'm sure he thought that was dumb…I did
Ugh, we bought a timeshare on our honeymoon. We were young and nieve 9 years ago. Although then we also wasted $1200 on a stupid game at the casino in Punta Cana earlier this year… We always seem to make bad money decisions on vacations
I bought a remote control speed boat with all the accessories totaling 1400. This was 4yrs ago. It's still in the box and has never even touched water. Selling for 450 if anyone is interested!
Dumbest thing my co worker ever bought was drugs from an undercover cop
A horse Because now I have to buy the tack and I have to pay the board I don't even want the thing … In other news … "anyone wanna buy a horse?
TQOTD: A dragon fruit. It was $6 and it didn't really taste like anything. I wish I had used it in something like a smoothie to avoid wasting it, but it ended up getting tossed out.
When I was 18 I co-signed for a car with my then boyfriend We broke up like a few months later and the car ended up being repoed cuz he wouldn't give any money for the payments
I don't remember what it was called, but it was a hair remover that had coils that ripped your leg hair out and hurt like-__________. Only used it like once or twice. Worst purchase ever.
OH MY GOSH!! SPANX!! I don't know about any of you other women out there…. BUT the 1st time I wore one, my stomach hurt so bad…. and my butt looked 50 times bigger…once I took that thing off my stomach ache went away and my a** looked way more normal!
One of the dumbest things I ever bought was a giant projection screen TV I have no idea how I'm going to get that dam thing out of my basement
The dumbest thing I've ever bought was this huge commercial inflatable waterslide. The company didn't want to rent it out anymore so I bought it for $700. I only bought it because I wanted for a party I was having. Only used it once! Then it sat outside for a few years!!
The dumbest thing I've ever bought was a northface jacket from China. It came with 3/4 length sleeves. Apparently the Chinese have short arms?
Groupon for an acre of land on mars
make your breasts bigger. Almost $700 worth. It was stupid because it didn't work padded bras are much cheaper
The dumbest thing I ever bought was a life-size chocolate "male part" and had it delivered to my ex with a note saying "you are such a choc male part"
The dumbest things I have ever bought were condoms in Tokyo (just a wee bit too tight) and sunscreen in Aruba… 38 for a small bottle. That same bottle is only a few dollars here. I used it once.