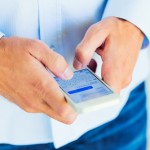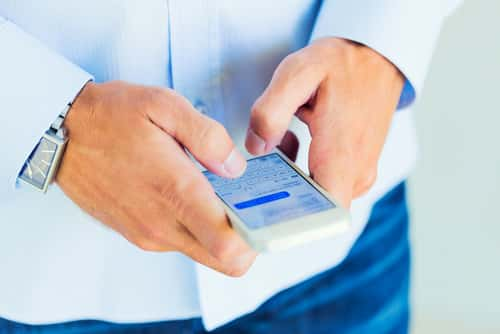 OK, so we don't want you to talk about sad addictions, because that's no fun.  But we do want you to talk about a fun random addiction.
TEXT QUESTION OF THE DAY:
What RANDO fun thing are you addicted to right now?
Fitbody bootcamp! NEVER thought I'd miss exercising.
I'm all about relearning how to knit and designing my own crochet patterns. Sure there's all sorts of yelling and cussing going on but d***it I am having a blast! It's not a craft, it's a post apocalyptic skill!
My latest time guzzler is on line Jigsaw puzzles and caramel M&Ms…
Well, listening to You guys every dsay at work You make my day a 100% better!!!
Sleeping.
I finished binge watching In The Dark (recommended by Connie) and have moved on to Dexter.
Diamond painting!
Peanut M&M's for some reason
Answering questions that Connie and Fish post lol
#tqotd paparazzi jewelry. It's a problem. But a fun $5 problem!!
Time Trials in Mario Kart for Switch. I HAVE to beat my record so my poor child doesn't even get to play his own games. The 7 hrs he is in school isn't enough alone time for me to play. He begs me to share, but somedays it really is a challenge for me to give it up.
Vampire books on Audible. JR Ward has a really good series the Black Dagger Brotherhood. Whew….they are naughty but very good story lines.
Playing World of Warcraft again
Trolling facebook
Summer! Trying not to let winter anxiety creep in yet.
Putting puzzles together with my 82 year old mother who is in the beginning stages of Alzheimer's
Cheesy 80/90s movies. I think my husband is about to lose his mind. Just wrapping up Baby Boom and watched White Man Can't Jump prior. I'm killing it!
TQOTD…The one fun thing I am addicted to this and every summer. The pool! I will lie to get out of other plans on hot summer days just so I can stay home and use the pool!
True crime podcasts
My hobby lately has been making decals and shirts with my cricut.
The rando fun thing I am in trying to get my art portfolio done because I have to get seven observational drawing I have 3 three done and I have 4 pieces to go and the drawing have to be super detailed and I can't use any photo I have to draw Everything from real life
I'm addicted to big lake fishing/trolling. We just got our new boat in May and have been out every weekend that it has been nice. So much fun but kind of expensive at $150 a trip
Not to sound like an alcoholic but I am currently addicted to WHITE CLAW!! Seriously, I wasn't much of a drinker before I discovered this stuff, but now I love it.
Lock picking
Watching pimple popping videos
? Of the day… Iam so addicted to a app called ColorBlast. It's coloring with 1 finger. Makes me stay up too late , makes me late for work… dam it to hell
Guys. I'm addicted to jumping rope. No joke. I do it to stay healthy. I jump rope for approximately 3 hours a day.
What am I addicted to? Mayo. I'm pregnant and I can't get enough MAYO. I eat it by the spoonful.
I try to be addicted to vegetables. Unfortunately, it doesn't work. What I AM addicted to is milk shakes. Strawberry milkshakes. I have at least one a day.
Try not to laugh and PLEASEEEEEE keep me anonymous. My current addiction?? Watching all of the episodes of Naked & Afraid while being….. NAKED. I don't know what it is….. somehow it's very satisfying.
Watching my wife on our home security cameras. Seriously. We have an arlo like Connie does and I sit at work and watch it off and on all day. She doesn't know I watch her. Last week she was trying to make home made pizza and kept slapping her face with the dough and Yesterday she was doing yoga on top of the kitchen counter. It's kinda hot right?