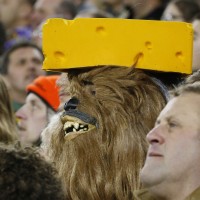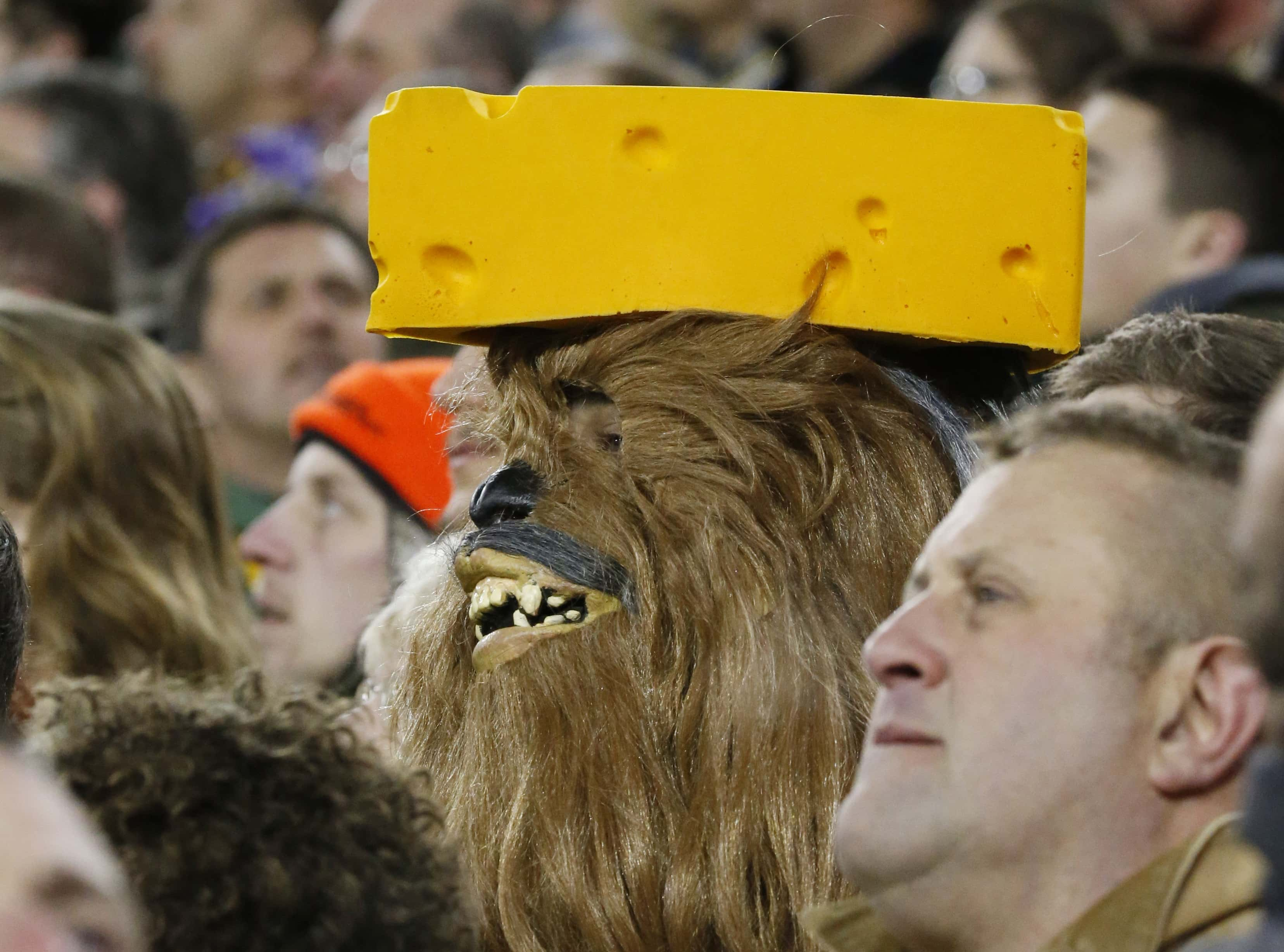 Today's Text Question of the Day made us very hungry.  But, even though we got really hungry, at least we all ended up with some awesome recipes!
TEXT QUESTION OF THE DAY:
What's your goto football food?
We got 3 types of responses to our question today.  The first response was a full-blown recipe of your favorite football food (good job to you people.)  The second response is a link to their favorite recipe (also a good job for you people.)  And finally you sent what your favorite food was, but you didn't send a recipe (shame on you people.)
Here are the full-blown recipes:
3-2-1 Dip
3- 8oz bricks cream cheese
2- small cans Rotel tomatoes
1- pound spicy sausage (Bob Evans) Brown sausage
Add everything to a crockpot and stir.
Dip your favorite corn chip/ tortilla chip! Delicious!!!!
Bacon-Wrapped Stuffed Jalapenos
Jalapeno stuffed with cream cheese and pepper jack cheddar
Cover in sausage (chorizo)
Wrap in bacon
Brushed with maple syrup
Baked at 400 for 20-30 mins
You are welcome!!!
Bagel Bites
1 package of bagels
1 (8oz) pkg cream cheese (don't tell fish)
1 tbsp Worcestershire sauce
1 tbsp dried onions
1 pkg slivered ham, chopped
Mix together everything and spread onto bagels, then cut bagels into quarters and serve!
Beer Dip????????????
2 bricks cream cheese softened
1 envelope ranch
1 cup any beer (I drink the leftovers ????)
8 oz package of grated cheese
Serve with pretzels
Buffalo chicken dip
Couple cans of chicken
Bar of cream cheese
Cheddar cheese
Red Hot
Microwave
Eat it like chili with a spoon… oops, no don't do that…
Serve with celery or tortilla chips
Chili Dip
2 pkgs of cream cheese spread out in a cake pan
2 cans of chili spread on that
8 oz package of shredded cheese on top
Bake for 15 minutes at 350 degrees
Enjoy with tortilla chips
Hamburger Dip
Half pound hamburger fried up
Half a pound of spicy sausage fried up
A box of Velveeta cheese
A large glass bottle Pace salsa
Mix it up and let it sit in the slow cooker
Delicious! I find it best with scoopable tortillas.
Hot Artichoke Dip
2 cans artichokes
2 cups mozzarella
1 cup parmesan
1 cup mayo
Dash of garlic salt
Bake at 350 for 35 minutes
Nacho Dip
1 lb. Jimmy Dean Sausage (hot or mild)
1 pkg. (8 oz.) cream cheese
1 can Ro-tel Tomatoes and Chilies
Brown sausage, drain and crumble
Add cream cheese and Ro-tel
Heat and stir until cream cheese has melted and all ingredients are mixed well.
Serve with tortilla chips. AMAZING
Puppy Chow
Melt a half a stick of butter along with 2 big spoonfuls of peanut butter and a 1/2 a bag of milk chocolate chips
Drizzle it over a whole bag of rice Chex cereal
Coat with powdered sugar to your liking
Spinach Artichoke Dip
1 bag spinach
2 cans artichoke hearts
1 small package of prosciutto
1 block cream cheese
Bag of Italian cheese mix
1/2 bag of mozzarella cheese
Cook the spinach in a pan. Season with salt, pepper, and garlic powder. Once wilted drain and squeeze the liquid out of the spinach.
Cut up prosciutto and artichoke hearts. Sauté in a pan.
When prosciutto is cooked a little add spinach back in the pan.
Then add the cream cheese and mix.
Then add the rest of the cheese, how much depends on how cheesy you like it!
Transfer to a baking dish.
Bake 350 until the cheese is melted to your satisfaction!
Here are the links to recipes:
And here are the rest of you chucklehead's responses:
Nachos, it's easy. Pile it high with lots of good stuff ???? easy to eat, takes a while to eat so I don't have to keep getting up and it is versatile so I can make it into tacos also on the side ????????????
My husband's buttered popcorn and a beer ????
Dips. Spinach, Buffalo, chili cheese, etc. BBQ meatballs or weiners.
Garbage dip…2 blocks cream cheese, 1 pound ground Bob Evans sausage, browned and 1 can Rotel tomatoes. Warm in small crockpot.
A pepperoni, green pepper, onion pizza from Village Inn Pizza in Holland.
If I'm watching at home pizza or nachos. If I'm at a game I usually don't eat but will have hot chocolate.
Pizza
Chili Cheese Dip, but I like beans in mine #GoLions! #GameDay…See More
Pizza or boneless wings!
Pizza!!
Chili
Cheese curds Chicken wings and beer ????
Ham and Cheese Sliders – Averie Cooks
Chicken dip…talk about yummy
Crockpot chili
Sausage dip!
Chips and salsa
Spicy smoked chicken wings!!
Frank's Buffalo Chicken Dip
TQOTD: Ham and Swiss sliders ????
Text question of the day…. I'm with Connie but mine is a little different lol mine is Hormel chili NO BEANS burger and Velveta  PS I hate football I just make it for every party i go to! Ps Fish what are wearing ?????
Any Kind of meat balls dipped in Buffalo chicken dip with a side of cheese and crackers
Use hot pretzels, chips, celery and carrots or pretzel rods! Yum
TQOTD: don't really watch football but I'd probably really like a mild chip-dip / salsa. My mom made a bunch of salsa on Saturday, I could SMELL the peppers when I walked in the house (my dad has a lot of super spicy ones in the garden)
I love Raspberry glazed chicken wings!!! Although I'll eat any kind of wings!!
TQOTD-Mini weenies and meatballs marinated in barbecue sauce and grape jelly in a crockpot all day!!!!! AMAZEBALLS FOR SURE!!!!!!!
My go to football food is mashed potatoes pancakes
Rotella's diced tomatoes with green chilies I put it in my taco meat
Bacon wrapped little smokies. Bourbon.
I don't have a good recipe but I will say that my ex was mad at his best friend for borrowing money and never returning it. We had him over (just the three of us) and my ex put poopy stuff in a dip (told me not to eat it) and his buddy ate most of it. Rick spent most of the next day in the bathroom and I actually dumped him a month later. I was afraid if he were ever mad at me I didn't know what he would do.