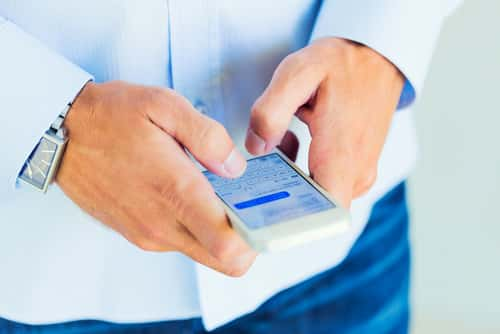 Are you like a normal person and your car stinks for unknown reasons?  Or are you one of those hoity-toity people whos car smells like air fresheners?
TEXT QUESTION OF THE DAY:
Why does your car stink?
My husband left his banana peel in my car & it stunk bad for at least a week after I removed the banana peel & cleaned my car! ???? ????
I bought my car brand new a year ago which is when I discovered Connie, Fish, and Steve…it still smells new. ????
I'm a dog walker. I have dog treats, a massive pile of leashes, wet towels, an insane amount of dog hair and muddy paw prints everywhere. Also, I have 3 kids….
The six bags of cedar wood mulch I bought today made my car smell like a large hamster cage.
Because I was nice and let people use my car. And water and food everywhere
Because I put the whole canvas to my pop up camper in the back to have new ones made… it smells like vinyl and plastic with undertones of bleach… I should really send that out to have done.. 5 months!!! That crap has been back there.
The only time my car ever was stinky was after the engine bay fire. The insurance paid for it to be detailed and it's all good now.
Because I am pretty sure the previous owner stuffed dog kibble in the defrost vent.
My aunt once spilled a gallon of milk in her car. She never was able to get the smell of rotten milk out of it.
Because we left the dog poo bag in the stroller, in the trunk, in a black car, on a hot sunny day… #barf.
Well my car did stink but then I found the source. A while back I gave my kid a banana on the way to somewhere. Well the kid set the peel down and never took care of it. Fast forward three weeks and the banana peel was HALF DECOMPOSED! It wasn't even a banana peel anymore. It was a black skin like thing that had sprouted a thriving metropolis of mold. The banana peel of death was there for so long that it fused to the center cupholder thing in the back seat. The child of mine is no longer allowed to eat in my car unless dire and necessary.
Because my sister left her school project of making pancakes in the trunk of the car and the leftover batter spilled everywhere. (true story. This happened in high school 15 years ago.)
Because I throw random items in the back seat while driving or on a trip and it stays there ignored. It's basically a scientific experiment back there
Because I work on a dairy farm…. ????
I'm pretty sure there is an alien habitat under the kids seats. They feed them a healthy diet of French fries, fruit snacks, drops of juice and rocks from everywhere we go.
My kid left an apple in my husbands car door a month ago…and he does see the fruit flies! Ick!
I just purchased a used vehicle. I love it but struggling to get the old man smell out. Cigarettes ???? and cheap Cologne.
Okay, the truck smells like campfire Yeah!! Bottle that up right!???????????????? but then there is the undertone of cig smoke smell not me. Then the car…yep same thing but no campfire smell. Again Not Me ???? why do I live this way??? These people in my life and Yes you know who u r ????????❤️????????????
Because my youngest daughter plays travel softball, volleyball, and basketball and the smell from her shoes alone could paralyze a small village and then you add the batting gloves and knee pads on top of that….O!M!G!!!!
Husband bought his dad's car and it smells like mothballs. We have been trying since June to get the smell out. It reminds me of the Seinfeld episode with the beastly smell (just not as bad).
My car smells like gasoline. The gas can leaked when I filled it a week and a half ago.
Cuz I have a 100 lb labradoodle that loves car rides
My car doesn't stink! I keep Yankee Candle car spray in my car! Right now it smells like Summer Storm
We eat too much fast food and leave the bags (not with food!!) in there.
My car doesn't stink but there is a section where my 8-year-old sits that looks like a tiny tornado hit. Just I that seat area. I where else. But she swears it's not her. Hmmm
I have kids. The back seat is gross. Lol
Because of my 11-year-old son & his NASTY football cleats, sweaty jersey…had to ride for an hour to the game & an hour back…it was not pleasant!!! I love my football boy but DAMN!
because my husband piles all his fast-food wrappers in there
Because an entire bottle of rice vinegar spilled in it
Because I'm a carpool mom for 6 kids and my teenager is a sweaty volleyball player!
I cart around 4 stinky boys ????
It still smells like a new car
Cause it's not legal to "smoke" in public areas. Jk
Too many farts embedded into the fabric
It doesn't ????????
Dogs, kids, football tailgates!!
Soccer…enough said
Because kids…..
Cuz my boy plays football. That is some sort of disgusting FUNK!!!!
4 teen boys + soccer/basketball = ????
I work with donated vehicles for charity. I can NOT begin to tell you the nasty horrible smells and things we see on a daily basis. From nasty wet dog smell, soured baby bottles, diapers to feces, rotted food, nasty cologne, and body odor. Then you see all the junk and garbage laying around. The old food wrappers, the cups, bottles, clothes, crumbs, food, and seats covered in dog hair. It makes me wonder what these people's houses look like. Occasionally, we get a suicide or fatal accident vehicle. Those always smell really pleasant on a hot summer day.
My car stinks like pot bc my son uses it. I don't like that smell (sorry Steve)
TQOTD: my car stinks because the last owner used it so much that it left an old man smell and old spice smell. It was nasty for the past two weeks.
My car stinks because my kids don't like to throw stuff out and it's hidden under the seats and I can't find it till later.
TQOTD: my car doesn't stink, I have gotten compliments on my car smelling good.
I have 5 boys….enough said
My car stinks because there's spilled dill pickle soup in it from Pulaski days ????
?of da day… My car only stinks when I rip butt in my granny panties. Tee otherwise I have a trash bag and it's pretty clean. Its name is Bubba Blue!
My car stinks because I love my kids' sports shoes that they forgot to take out of it
Tqotd. My car stinks because I smoke in it
My fiancé's car smells like breath it's so mc nasty! He won't let me get him an air freshener I'm thinking about just sneaking one in and hiding it under his seat
My car stinks because I have 3 boys that play sports. Right now 1 plays tennis and baseball, 1 plays football and baseball and 1 plays football. And that is just for fall. We are never home and eat in the car on the road.
TQOTD. Why does my car stink? Stale food buried in a car seat, frequent flatulence, and my sons who seem to think deodorant is optional. No, no, it isn't.
A bottle of Braggs Apple Cider Vinegar busted in my last vehicle. Barf Central!!!!
My family's favorite sport is hunting with hounds. While in the UP a couple of weeks ago a friend's dog hit his paw to the point he wouldn't walk on it. I let him ride in the back seat of my truck for a few hours while we finished our hunt….to repay me….. he decided to PEE on my seat!! Professional care detailing and $250 later I can STILL smell pee
I am your classic farm girl. I've had everything from hay to horse food to goats in my car. One time I took my boss somewhere and she said my car smelled like Iowa ????
Rotten live fish bait… Couldn't figure out what the smell was for about a month. Found a bag of rotten worms in a bag in the back of my car that my son left back there after borrowing my car to go fishing
I used to manage a popular Mexican restaurant, our catering vehicle broke down & I loaned my brand new SUV to the caterer to do a delivery. A pan of taco meat spilled down into the spare wheel area & still to this day, even after several scrubbings, it STILL smells like a rotting animal carcass every time it gets hot. This was 3 years ago!
When I was 16 and in high school, my best friend's car ran out of gas, so I got a gas can and filled it up to bring it to her. And the gas tipped over in my trunk and spilled all over. My car smelled like gasoline for WEEKS!
My car stinks because of hockey equipment
Well, I was just calling to give a tip. If the car smells baking soda takes the smell out.
My car smells like spaghetti and regret
I had rotted, moldy hotdogs I just took out….whoops
My 14-year-old son's toxic farts. They burn your eyes and make you gag. I swear the world's longest hang time. Of course, he has to fart INSIDE of the car before getting out and onto the bus. EVERY MORNING. It's so bad that the car still smells horrible a half-hour later when I have to take my daughter to the bus. I have two Yankee air fresheners hanging up for a reason. Lol
This happened a few years ago my car stunk so bad i was gagging while driving. Found out there was a watermelon left in my trunk over a hot weekend… And it exploded. It is the worst smell in the entire world. Think about rotten potatoes and rotten milk mixed together and sat in the sun!
I had to cut the carpet out… as I was cutting it out, I was holding back puke! I also had to hose the frame down!
My car STINKS because a couple of coworkers put skunk oil on my tires.
My dog had to have his anal glands expressed last Friday and then my husband picked up pizza. Need I say more?