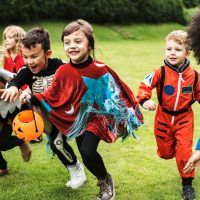 #ClickWorthy
3 pm – 6 pm
Downtown Madison
Downtown Madison Family Halloween ????
An afternoon of Halloween family fun and free/low cost activities for kids 12 and under! Trick-or-Treat at nearly 70 Downtown Locations and spend time visiting YOUR City. This event is present by Madison's Central Business Improvement District. Event sponsored by MG&E, Chocolate Shoppe Ice Cream Co. and EatStreet.
Our candy partner is IT'SUGAR on State St. located downtown at 542 State Street.
All activities are from 3:00 – 6:00 pm, free, and include trick-or-treating unless otherwise noted.
Here is a link to the digital map: https://www.google.com/maps/d/viewer?mid=1N4KAHLoQMU5GKanr7MkBFJxUXG4BigXx&usp=sharing
2019 Halloween Treat Stops:
Visit our website at https://visitdowntownmadison.com/events/downtown-madison-family-halloween for the full list.
2019 Halloween Activities Included:
Artist & Craftsman Supply Madison
Artist & Craftsman Supply [ ] 203 W. Gorham St #1
FREE face painting with DIY paint and stencil designs. (Free)
Boulders Climbing Gym
Boulder's Climbing Gym [ ] 129 S. Carroll St (608) 640-4646
Come try climbing at Boulders – Downtown for free! Our front wall will be available for all trick-or-treaters to come test out their spidey-senses. (Free)
Downtown Madison
Downtown Madison Visitors Center [ ] 452 State St.
Special appearance by Bucky Badger from 4-5pm. Treat stop provided by UW Campus and Visitor Relations in partnership with Madison's Central BID. (Free)
Grace Episcopal Church [ ] 116 W. Washington Ave. Grace Episcopal Church invites you to stop by to hear spine-chilling organ music while trick or treating. Mark Brampton Smith, the Grace Church organist, along with other organists will be playing the magnificent Casavant Freres Opus 3639 pipe organ during the event. (Free)
Madison Children's Museum
Madison Children's Museum [ ] 100 N. Hamilton St.
Stop by our optical illusion photo booth for a spooky selfie! (Outdoor and lobby activities are free; regular museum admission applies to indoor exhibits.)
Madison Museum of Contemporary Art
Madison Museum of Contemporary Art (MMoCA) [ ] 227 State St.
Learn art-making and craft techniques inspired by the artwork on view at the museum! Families are invited to explore the Wisconsin Triennial, a showcase of contemporary Wisconsin visual art, and also enjoy treats, storytelling and more from 3-6pm. (Admission to MMoCA is free.)
Madison Parks
Madison Parks Hayrides Pickup [ ] 2 S. Carroll St. – Outside Home Savings Bank
Madison Parks has a fun stop planned for you! Enjoy a tractor hayride around the Capitol Square. Rides leave approximately every 20 minutes; two hay wagons will be running at the event. ($3.00/person, Children 2 and under are free, no reservations required.) Candy spot too! Come see us!
Madison Police Department
Madison Police Department [ ] Outside at "The Grove" at the Top of State
Meet our Downtown Neighborhood officers team and get your own police badge from 3 – 5pm. (Free)
Madison Public Library
Madison Public Library's Central Library [ ] 201 W. Mifflin St.
Visit the Children's Room for spooky (or silly!) crafts, along with a trick or treat station. Artist-in-Residence, Emily Balsley will be leading Halloween themed making projects for all ages in the Bubbler Room – anyone is welcome to stop by! (Free)
Madison Reading Project
Madison Reading Project [ ] Outside at "The Forum" at the Top of State
Come aboard the Big Red Reading Bus and select a book and a treat to take home. (Free)
Madison Senior Center
Madison Senior Center [ ] 330 W. Mifflin St. (608) 266-6581
Visit the Madison Senior Center for eerie good fun at our "Spooky Sensory Station," a hands-on Halloween experience for kids young and old. Come for the tricks, the treats and sensory feast. (Free)
Orpheum Madison
• "Peanuts Halloween" family photo booth / family photo-op with peanuts characters
• Candy stop for trick-or-treaters
• Pop up box office for parents to buy fee-free tickets to all Sylvee and Orpheum shows, with an one-time, in-person discount on family 4-pack tickets to A Charlie Brown Christmas: Live on Stage
Overture Center for the Arts
Overture Center for the Arts [ ] 201 State St. (608) 258-4141
• Mad Science will offer unique, hands-on science experiences for all ages in the Rotunda Stage at 3:00, 4:00 and 5:00 pm. (Free)
• Have your photo taken in costume and grab some Halloween treats from Overture and Children's Theater of Madison in the Rotunda Lobby. (Free)
Wisconsin Historical Museum
Wisconsin Historical Museum [ ] 30 N. Carroll St.
Join the Wisconsin Historical Museum for Downtown Madison Family Halloween! The Historical Museum's shipwrecks exhibit comes to life tonight only! Walk the plank into our "underwater" shipwreck and follow the treasure map to get your loot. (Free)
* More may be announced! Keep watching!