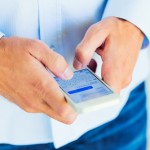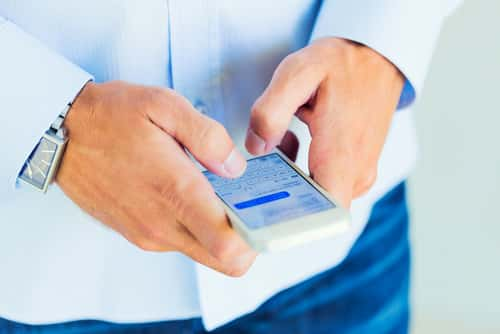 Don't worry, we definitely aren't the police. And we are definitely not trying to set you up to turn you in if you answer today's text question of the day. Or are we?
TEXT QUESTION OF THE DAY:
What do you have that is stolen? What's the story behind it?
The stolen globe. Back when I was in Jr. High I hated geography. We would get assignments, go home and try to find the information in the encyclopedia set that most people had back then, and it was sheer torture. I was failing geography class and the teacher offered to let barrow a classroom globe for a few days. Well, a few days lasted now about 44 years. The globe has traveled with me my entire life, sometimes ending up in a box for years on end, other times proudly displayed. The bulb has been changed at least a dozen times over the years because when it's out, it burns 24/7. I went from a D- to a B+ in that class in a matter of 8 weeks. The teacher never asked about the return of the globe, and I never brought it up. He is long gone now but he knows I stole the globe for a good reason. It's so old it shows Russia as the "Union of Soviet Social Republics"….. #5
A shot glass. A bar in college had a shot card. 50 different shots, which I completed over a semester+. I was supposed to get my name on a plaque on the wall. The bar went under new ownership shortly after I completed the card and I never got my name was on the wall, so I put an empty shot glass in my purse
An Optimus Prime toy that talks. I "borrowed it" from the lost and found at work. My defense? It was there for way too long
A Men at work sign. Late 1 night my cousin and I got really drunk and stuffed that huge thing in the trunk of my car. Obviously we didnt remember much the next morning when we found it. SURPRISE! Istill have it.
Well, we used it but toilet paper A BIG package of it was on the bottom of cart, I don't remember what store and it didn't get paid for. I didn't realize it til a couple days later when I was looking at receipt. I felt awful ‍♀️ but whattya do ‍♀️ learn and don't do it again right?!?
Harley Davidson coasters given to my sister I stole from an open house that was raided. My sister passed so I have them. I love this story
Nothing that I can think of at the moment! I'll get back to you….
Shot glasses from an authentic Mexican restaurant in Louisville KY. My friends were visiting and after several shots, she decided I needed a set and slipped them in my purse. However, this one i had to have and it was at the same place
My kids candy, I wanted some and they were at their dads. I know their "secret" hiding spot.
As a kid i grew up with grandma and she would wake me up at 3am to go curb shopping. Her philosophy was if its by the crub its up for grabs. Picnic tables, yard toys, grills, stuff from the old drop boxs, statues nothing was safe. My mom did it to for years as well. Im glad i dont.
My boo thang's heart …. I know, I know but I had to.
I feel like answering…. but know the internet is forever lolllll soooooo plead the fifth
My husbands boxer briefs….what?? They're super comfy to sleep in!
My daughters lipstick. It's not really stolen if she let me use it while she was here this weekend and forgot it though, is it?
I few condiment bowls, not much of a story, a few times we wanted the salsa or ranch with the rest of our leftovers and oops, we need the ranch, ahhh, just put the bowl in the container.
I had a couple big mugs and a full set of silverware from Outback Steakhouse, ex kept them when I left 🙁
Sunglasses. For a while I couldn't remember what mine looked like and somehow accumulated 3 similar looking pairs. ‍♀️ no clue where or when but I'm set.
If I had anything that was stolen I would be single!
Nothing, everything is paid for.
Salt shakers from a variety of restaurants. Why – because my mother thinks this is fun to do.
Depends on whose asking
Most likely a french fry off my boyfriend's plate
But right now maybe a pen from the bank lol
Oooo…. that's a tricky question ​​
I have the drive thru window from The Cactus Stand. When they tore the building down, my husband went to get something to keep. That is where we met 25 yrs ago.
My daughter has stolen many of those little sauce cups from Applebee's because she hates waiting for the server to bring her the cup that is disposable when she goes out to eat so she brings these clubs home and I get sick of them stacking up so when I go to Applebee's I bring the little cups back and put them on our dishes before we leave
Sensi app is down I'm texting my answer since my birthday is the Fourth of July we had gone out to a bar in dorr and they had these glasses that light up if you hit button at the bottom they light up all these rainbow colors yeah I took that for my birthday as a souvenir I still have it somewhere. By the way I normally don't steal I was just a little toasty that night
My sister and I stole a beer tower from klavons when we rented a private room for her bachelorette party. We still use it when she comes home from Virginia and we get rowdy
He needs to blow his nose but he's only coughed once this morning
I stole a garden gnome when I was 13 from my parents neighbors. I thought it was funny at the time and now, 13 years later it's been a running joke in our family and we all steel it from each other's yards randomly. We usually do it in middle of the night and then we have to figure out who has it
TQOTD: When Rockwell's had a crappy NYE party and we were annoyed we paid too much money for it… my husband stole a Tito's copper mule mug. We need to go back so we can at least have a matching set.
#TQOTD I stole a set of Coca-Cola bottle salt and pepper shakers from Sam's crab shack . A friend of mine collects Coke items, so I stole these so he would have them in his set.
Our family has a stolen chair and ottoman. My mom used to inspect vacant houses and this one house was supposed to be vacant because the onwnes filed bankrupt and it also looked like no one had lived there in awhile. so she saw this chair and ottoman at this house and took it home with her one day, well we ended up having to come back to that same house because the place she worked for got a call from the home owners saying that they are living there, and that someone had stolen furniture from the house.
Beer glasses. In college, and maybe a little longer, it was my mission to leave the bar with a glass. I now have quite the collection!
I have a stolen pewter pig Tealight candle holder on my desk at work. I stole it a few years ago from Morton's steakhouse in Chicago. I have no idea why I took it but I thought it was super cool and I had some wine. I took the candle out and stuffed the pig in my purse. The next morning I was like what in the hell? Why would I take this…. this is so dumb. But now it's it's on my desk at work and I keep paper clips in it!
Maaaaaan… Where to begin lol… Well aside from ramekins, monkey dishes and other Rando items restaurants (hey, that yummy ranch needed to come home with me and have you ever seen such a cute little bowly thing!?)
Anyway, aside from that… I have a doorknob from an old shut down (and now torn down) insane assylum that we used to "investigate" back in highschool. I have wallpaper from the kitchen too.
I'm sure I have more stolen goods around here lol but it's too soon to confess to some of them
I have stolen shampoo from Disney. They no longer give those little shampoo bottles at their hotels, they've installed big bottles (that are locked) in the shower. So, I brought bottles to fill up, so I could take some home. (I smells SO good!)
Artwork. I have 4 stolen prints from a pretty significant Local artist. My dad bought them from the artists son for me thinking it was legit turns out the son stole the prints from his father and was selling them to make money on the side. The son went to jail for it but nobody ever came and asked my dad about the prints so now they just hang in my house