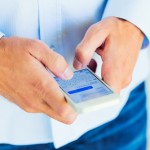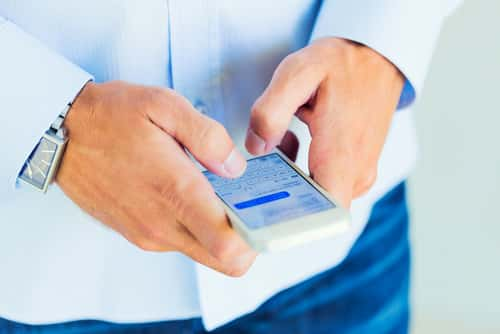 Get out that honey-do list and/or your end of the decade bucket list because time is running out before 2020.  What do you want to accomplish?
TEXT QUESTION OF THE DAY:
With only two months left in the year, what would you LOVE to accomplish in 2019?
Get the bullying that is happening to my son at school taken care of and to not happen anymore.
TQOTD…..I can prove that this disease won't take me down. I will fight tooth and nail to keep working and managing a busy schedule and have some independence and fight this crap every step of the way. But damn it's not taking over my life anymore.
TQOTD. I'd like to either find a new job or a second job to help my family be more financially stable. My dog was diagnosed with a disease that has so far cost me $4500 since September.
Just get thru Christmas
I would love to get our puppy totally potty trained and going outside by herself because I don't want to stand outside in the cold with her!
Live and love life… Its the only one I get 🙂
Get my Christmas shopping done BEFORE December! ????????
Honestly, having a child with a serious illness, I basically live my life from day to day. ????
Have a wonderful Christmas with family and friends. Have all the food and fixings made ahead of time so that I could enjoy the company ♥️❤️
To find a better way to communicate with my loved ones. I'm a fixer, and sometimes people don't want to be fixed, just need to vent. Tends to Push them away from approaching me at times when they have an issue
Get rid of my baby weight (my babe is 10 weeks old) and keep it off through the holidays!!! Really wanting to find my new and improved mom bod!
To be able to get a steady income so my family doesn't have to struggle so much.
Graduate college! Witch I will do in December ????
Finding a workout routine I love and will stick to.
Mine was to get out of my car lease which I did one week ago ???? Next is credit card paid off ????????
Lose more weight! Finish my darn online college classes I keep procrastinating on
Find a new job.
Boring stuff in general, tasks around the house, Christmas ???? shopping, finish my quilt, paint ???? my living room. Boring chores. ???????? New Year just around the corner.
I actually did it! I am at my goat weight after losing 55 pounds! But now I'm like, now what? How do I maintain this weight and move to phase 2?
Talk to my brothers who live in Florida more!
First…Come up with a list of things I need done
Finish the fricking kitchen/main floor remodel!! It started in august!!
I just want to take a nap.
Finish and sell my flip house????
Pay off medical bills
7 days migraine free.
Not a thing
TQOTD… Get our financial goals set up. We'd like to move in a year ???? but it's a secret so don't tell lol just kidding!
Oh how I want to lose the sneaky 10 lbs I have gained since August
TQOFTD-I want to end a relationship I have and move out of my parent's house.
TQOTD; By the end of the year I hope to have all my medical issues fixed!! I don't want to start over with the deductible! Lol
I would want to forget my ex
I plan to decide on a school and start in January. I'm 23 and have two kids. I have been through school for 2 years before but before I received my degree they shut down. I was 1 week away.im so excited to be the first foster to graduate college.
Please don't say my name: I have a lot on my list to finish before the end of the year but my first is to collect as many coats as possible for those that wouldn't otherwise have one – starting today through November 20th. I have a number in mind but am too afraid to say it because what if I don't even come close!!?? Put out there for me Connie & Fish!!
My goal for the next couple of months is to make sure my husband heals from his accident. Wednesday at 1:30 am he was hit head-on by a drunk driver on 96 near the lane exit. He is OK and home now. Here's A picture of his truck. Drunk driver is in jail with no injuries. My husband broke his knee in
TQOFTD-pay off bills and get a new car.
Save enough money for my residency trip to Arizona in February
Move…I can't take living in a 3 bed/1 bath 1000sqft home with 5 people and animals any longer, I'm going crazy!!! Some day's I just don't want to go home.
Graduate from nursing school
I'd like to hit my goal of 199 I used to weigh 285 I'm down to 220 if I can't hit it then I at least want to be close
At this point, I'm just hoping our guestlist for our wedding next year is done by the end of this year ???? #procrastination
Text question of the day: with two months left in the year I would love to get the bathroom completely remodeled. But with new fixtures, new flooring, new sinks, trim and painting that needs to be done I doubt it will happen. Let's face it I'm not made of money or high motivation. ????????
What would I like to accomplish? Two dudes at the same time. Hear me out, I am happily married but my husband and his best friend were all up having some adult beverages one night and we got to talking about fantasies, I told them mine (two dudes at the same time) and my husbands friend seemed really into it, but my husband is on the bubble.