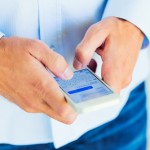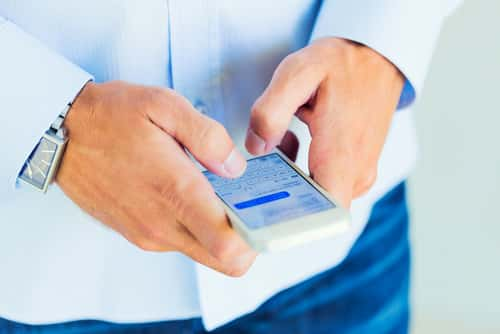 Kids used to just wander around the neighborhood until the sun went down, but nowadays most parents won't let their kids have so much freedom.  We want to know what things you got away with when you were younger that you'd never allow your kids to do today.
TEXT QUESTION OF THE DAY
What did your parents allow you to do that you would never allow your children to do?
My parents let me drink and smoke. I just quit smoking after a habit of 15 years, and am still struggling with alcoholism. I had fun, but I should have been taught a better lesson. It's no ones fault but mine. But I feel more restriction would have help to prevent todays scenario.
I'm the opposite. My parents didn't let me do anything so now I'm more laid back with my kids. I want them to experience things I wish I could have.
Ride a bike,hang out at the park, or go swimming all day at the public pool unsupervised.
Roam the neighborhood until the street lights came on without her knowing where we were for hours.
Elementary school through high school we rode horses all over the place all day long…unsupervised. (And nothing bad ever happened!
My parents were a teacher and principal so, strick and I taught my son the same, It's about holding one accountable and knowing consequences. My son turned out perfect
I wasn't allowed to do squat. A more accurate question for me would be "what did my parents allow my siblings to do that I wouldnt let my kid do" and honestly, nobody here has that kind of time.
At 10 my mother would take me to Chicago hand me money and let me wonder the city while she was in meetings. I can't imagine letting my 15 year old on his own our small town let alone Chicago but I am a whole different breed compared to him. I had street smarts.
I feel like I will also be opposite. My parents, mainly my mom, never let us do anything crazy. I still think I will be a strict parent but I also will be a lot more lenient in some ways, more than they were.
Go up north for spring break at the age of 14 with my 17 year old sister and her friend in a car that cost $150. How times have changed
Nothing—my parents were super strict.
We had 13 acres of land and my dad used to let us take the car and drive around the property at age 13.
Wander our neighborhood literally from sun up to sun down or later with ZERO idea of where we were or who we were with. And hang out with a grown married couple who had no children and never met my parents. They knew about them, but didn't know who they were. Yep.
Have a bus pass and ride around town all day on Saturday to the mall, skating rink, etc.
Be gone all day running around the woods, fields, on backroads and only come home for food
Let my boyfriend stay the night when i was 15. She made him stay in another room, but still!
Wear certain clothing, cruising around in cars with boys, hanging w/friends that smoked & drank, go up North "hunting" with older guys & hang back at a hotel, ride bike at dark, hang out with friends they didn't know, go to 18 & under dance clubs…
Put a good clean sand papering on the spokes and then lubbing it up with WD 40 so that it went faster
Roam the neighborhood from sun up until I could hear my mom call me home for supper
My mom let me dress how I wanted. It was the 90's and I wore belly showing shirts and other inappropriate things that I wouldn't let my girls wear
Be out all day until after dark lol.
Have huge parties at the house at 17…they knew no one was leaving but now days no way in hell! Worried about cops getting called and social media is the real danger now, nothing is kept a secret anymore, everyone and their 500 followers would know what was going on.
Go to dance clubs in Canada on the weekends!
Skip school as much as I wanted
I watched Misery when I was like 10
Watch tv during a meal.
Drink a beer
My dad would let my sister and I hook our sleds to the trailer hitch on his car and he would pull us home behind the car during the winter. We started waiting for him at the end of our road around the time he would come home from work. We thought it was the best!! There is NO way in HELL I would let my kids do that.
Smoke cigarettes at 13 yrs old
Ride in the back of a pickup truck going down the highway. Also being dropped of with a friend at the mall at the age of 11 for several hours.
Drive before they get their Temps or license….
Long story, but staying alone overnight and having NO idea when a parent would be home.
Smoke weed lol
Watch the news. Thats it.
Stay up till 11pm on Monday to watch wrestling on a school night
Watch rated R movies at age of 5/6.
Shoot a gun unsupervised
TQOTD: Let's flip this… What do I let my kids do that my parents DIDN'T let me do. My parents were strict as frogs. I put a lot of trust in my kids and no when and when not to be so serious. So far, it's working!
I wouldn't buy my kids alcohol or smoking products I'd also pay more attention to them so they wouldn't be allowed to sneak out of the house.
My parents as well as my aunts, uncles and grandparents let my cousin and I play with a corn grinder unsupervised! We were 5 years old using that old thing. It was one of those old hand crank ones, and we would get that thing going so fast. I cannot believe we never got hurt, as it would have been easy! My parents still have the corn grinder and looking at it now that I'm grown, it blows my mind we were ever allowed near that thing!
I would never let a boy go in my daughters room with the door closed. I'm not looking to be a grandma at 38.
I would never allow my children to ride their bikes 10 miles to their boyfriends house.
TQOFTD-my parents weren't necessarily strict but they were things that they didn't allow us to do like other kids as we got the "they're not your parents we are" speech. But the one thing we did get to do that I'd never let my kid do till they are old enough to handle this responsibility and VERY trustworthy is leaving my kid home alone.
The only thing that my mom did when I was a kid is let me go to any friends house only requirement was time be home at a certain time. I wouldn't let my daughter's go to anyone's house unless I knew there parents
okay what I would not allow my kids to do is when I was younger probably about 13-14 years old we owned a Dodge ramcharger with the ram hood ornament and my mother would allow us to sit on that hood and then she would proceed to drive between 40 to 50 55 inch down the dirt roads to our cabin so since there was three of us sitting on that hood it was a fight to see who got the hood ornament if not then you had to start grabbing where the windshield wipers are at the beginning of the hood so yeah no way I would ever allow that to go on today Norwood any law allow you to do that.
My parent were so cool and I raised my son the same way…I would not have done anything different
#TQOTD I would never let my kids ride their bikes on busy roads for miles to get to the community pool like we did growing up
TQOTD. My mom let me swear as a child but only if it was in a song. I couldn't wait to hear Highway to HELL and HELLS Bells because I sang the HELL part so loud! Now I'm imaging a 6 year old singing "I just took a DNA test, turns out I'm 100% that BITCH" nope, nope, nope
TQOTD. I don't know that my parents "let" me do things I don't allow my children. Things are actually safer now and kids have constant contact. I rode my bike EVERYWHERE and my bff and I used to take golf carts from a local golf course and ride them around in the dark.
My mom always let us run around the neighborhood!! We would be a good half mile away from the house, and most of the time I wouldn't even put shoes on!! My wife would never let our kids be that far from the house and they would definitely have thier shoes on!!!
When I was a kid we lived on a farm and my dad who is a landscaper would bring home the big commercial mowers to do yard work. He always brought an extra one home for me to drive around while he mowed. I was 6 and whipping around the farm on this huge mower I always scared the crap out of my mom. I would never let my kids do
Slide off the top of the roof in the middle of Winter into a huge snow bank
My mom let me get a tattoo before I was 18. I will NEVER let my kids get a tattoo before then.
18 year old girls in Panama City Florida, BY OUR SELVES! No way in hell I'd let my daughter do that now… No idea why our parent's let us ?? we were naughty…
My husband drove to Daytona beach with friends his senior year of high school. #ThatsCrazy
I was 19 and they let me drive my 15 year old sister to Chicago for a weekend of hockey games where we stayed at the team's host hotel for 2 nights. I'm still not sure what they were thinking, but on the other hand I kept my sister safe and I didn't ditch her to party so my parents weren't wrong for letting me take her.
My boyfriends parents let us watch TV in his bedroom…on his bed…under a quilt! I would NOT even let my daughters watch TV in their bedrooms with boys!
My parents would allow me, as a girl, walk in the dark to places , just because they didn't want to drive me