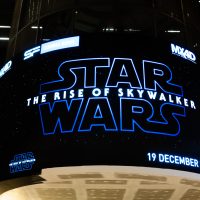 #ClickWorthy
The saga ending "Star Wars: The Rise of Skywalker" is reportedly on track for a $450 million global opening weekend haul, putting it on par with its immediate predecessor "Star Wars: The Last Jedi" which went on to gross over $1.3 billion and became the highest-grossing film of 2017.
Rise of Skywalker' won't be able to break this year's highest-grossing record though which "Avengers: Endgame" handily won with a massive $2.798 billion haul – eclipsing everything else.
Reviews for the film won't be published until just after midnight US-PST, but early social media reaction went online from last night's world premiere…
LOOK AWAY NOW IF YOU WANT TO GO IN FRESH
Early reaction paints it as a mixed and divisive picture, almost all describe it as epic and many say it answers the questions the previous films brought up, along with bringing a cohesive arc to the trilogy and being almost overstuffed with plot.
How satisfied people will be with its answers? Mileage seems to vary and some seem quite disappointed. One telling comment from critic Kyle Buchanan: "RISE OF SKYWALKER could only have been ruder to Rian Johnson if they had motion-smoothed it."
END EARLY REACTION REPORT
Just in time for the film, EA has released a trailer for the 'Rise of Skywalker'-themed DLC for "Star Wars: Battlefront II" which becomes fully available from Friday. "Star Wars: The Rise of Skywalker" is scheduled for release on December 20th.