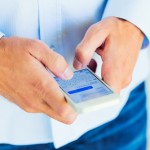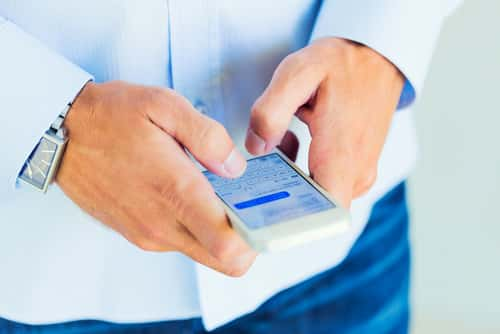 After yesterday's slightly depressing #secrets question, we wanted to cheer everyone up with a self-empowering text question of the day.
TEXT QUESTION OF THE DAY:
What are you SUPER good at?
#TQOTD I'm really good at speaking 4 languages! English, music, sarcasm, and real shit
I am insanely good at dealing with drama. I'm a hospice social worker and it comes at me ALL.Day.Long., but I am ALWAYS able to connect with people who "hate" others. I have legit had patients CURSE me out and then laugh saying.."Sweet, you're still here". I tell every one of my patients/families that they can "verbal vomit" all over me and everyone will be okay. I am grateful for my own person to "verbal vomit" on and to be able to hit the gym.
What am I super good at?
I'm super good at being a care taker. I have 5 kids, a husband, 2 animals, and I'm an RMA. I'm also hilarious so there's that
Grammar, you cannot be "super" good at anything.
Multitasking….good thing with my job. I can be on the phone, checking in a patient and doing an authorization all at the same time. Lol ????
I'm good at critical thinking and working through a situation with people who need other perspectives. Not so much for myself, but I do great for others!
Multi-tasking! And everything else at the same time 🙂
Keeping people happy at my own expense…well, until recently. Now I'm getting really good at putting myself first and some people are having a hard time adjusting to that.
Cleaning toilets…and the rest of the houses. OH and being able to remember all the words from songs from the 80's, even if I haven't heard said song since the 80's ????????????
Customer service. Unfortunately.
Diffusing heated situations. Saying Thank you to my employees each and everyday before they leave for the day.
Property Maintenance. I'm good at it, still not mastered though ????????‍????
I'm a great listener with a short memory. ????
Self sabotage, doubting my decisions and killing house plants.
I am usually good at making people mad for no good reason. I strike up a topic like politics (which I hate talking about), then try to convince people to go the other way. It never works but I love seeing people get irritated for no good reason! ????????????
At insurance coverage, be careful with this new reform folks, lots of changes can mean lots of savings but also lots of exposure that we haven't had to deal with before.
LAUNDRY. We are a household of 6, and the laundry never piles up. I do one load in the morning and one at night.
I am super good at complaining!
Remembering odd things at work and just in life like random facts of client's lives, numbers, when things have happened to someone, weird stuff.
I'm super good at cooking and i wouldnt saw I'm SUPER good at singing but I know a tune or two ????
Cursing, Sarcasm, remembering random facts and making people laugh.
Baseball knowledge especially when it comes to the LA Dodgers! Love baseball
Making mistakes ???? ….OH!! And SUPER good at making Cheesecake too ????????
Dropping things… organizing/rearranging things…getting rid of unneeded things
Following directions that say to send emails…..????
Remembering imprtant dates and phone numbers from years ago, and, oh, yes, eating chocolate.
Being not very good at everything ????
Answering the phone from unknown numbers and buying stuff. ????????☠ #okok
I have taken procrastination to new levels.
I'm a good listener!! Wait, did you say something? ???? Oh, and a good hugger!
My job. Not my life ????
Blowing my nose these days.
Not one person has said making balloon animals?? Well, I'm not ashamed. ????????
Decorating
Spoiling my dog rotten. ????
Complaining …gossip… listening to gossip…but mostly complaining ????????
Making my teenage daughter mad by asking how her day was ????????‍♀️????
Talking! ????????
Over thinking!
Using common sense
Drinking wine ????
Usually messing things up????
Overthinking every single thing in my life lol
Sleeping.
Whistling
Sarcasm!! It's so fun!!!
I am great at helping moms bring their babies into the world. Love Labor & Delivery!
TQOTD….making amazing chocolates and sweets and having a snarky smart ass attitude. I am going to open a shop….Snarky Smart Ass Sweets.
TQOTD. ????‍♀️ Being a HUGE perv. and I can make almost anything you say into a that's what she said joke. ???? My mind is wired like a 12 year old boy ????????????????
I am super good at procrastination. I can put stuff off for months.
I think I am really good at encouraging And building Others up! I compliment complete strangers if I find something fascinating or adorable about them…..
Question of the day: my sister and I are good at kayaking. We are short and a little round and people look at us when we as for the kayak and end up paddling better then them.
Despite being a total spaz, I seem to be very good at calming people
I'm really good at living!! Have died yet, not even once! #happydays #blessed
Karaoke, Obscure song lyrics, Eating, Throwing parties
Farting like a man sweating like a man and just as sarcastic…. just saying
Transforming delicious food into fat cells
I am very good at " comebacks" some people say Iam cocky. But I haven't seen a cocky in a while. Bahaha
Remembering song lyrics even though I never have any clue who sings the song or what it's called lol
British accent, specifically the Essex one????????????