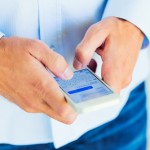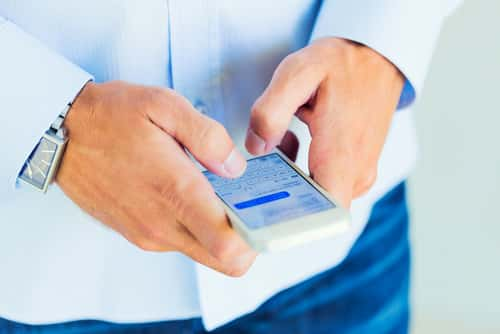 It's time to confess that thing you do that your partner hates. Connie said not cleaning, Fish said the sound he makes when he eats, and Steve said not turning off the lights when he leaves the room.
TEXT QUESTION OF THE DAY:
What do you do that drives your partner nuts???
I always say "huh?" before he even finishes his train of thought, but then I still proceed to interrupt him when he takes the time to repeat what he was saying because my lagging brain finally caught up.
I purposely say the Weather Ball rhymes wrong. He's been trying to teach me for years, and he gets so frustrated that I haven't learned them correctly and I'm constantly coming up with new bullshit rhymes. Omg it's frogging hilarious
Hi, I'm a borderline clothing hoarder.
Not fill the dishwasher how he thinks it should be done (he emptiesthe dishwasher), leave his tools out when i borrow them and I leave my socks inside out when washing them (he folds the socks)
Don't put my tools back in the right spot ‍♀️
If I want something done and he doesn't get to it when I am ready [example putting in the new towel bar) I grabbed a sludge hammer and headed to the bathroom. Freaks him out everytime. On the bright side the house is getting finished.
I ask for help with household chores. That drives everyone in my house nuts!
I like to know things. I don't NEED to know things I just like to know things. I'm an inquisitive person by nature and a curious soul. The more I know, the better I feel.
Put the dishes in and take the dishes out of the dishwasher "wrong"! Dude! Show me the instruction manual that tells me YOUR way is the "Right" way
Rescue wildlife and foster cats/dogs. But deep down He loves the animals toowe have 5 cats, 2 dogs, 4 chickens and a fish
Text him,then delete it b4 he sees it. In messages it shows I deleted it , booohaha. It's fun to do bad things
Not putting his dirty laundry in the hamper!
I leave the cabinets doors and drawers in the kitchen partially open whenever i walk into the kitchen to get something.
I am too organized and I hate clutter! I always want things clean and organized
Leave the excess time on the microwave without clearing it out.
When I open a package (like shredded cheese) with a zip lock top and don't peel the top part of the bag off all the way.
I leave my crafting stuff out all.the.time.
Leave my pants inside out when I take them off. Leave my socks in my pants like they're one article of clothing.
Say how I'm feeling at time that I should wait until we are alone…even then sometimes that pisses him off anyways lol
Talk to complete strangers. Sometimes I even make new friends!
Eat chips. He thinks I chew really loud, but idk how I can eat chips any quieter ‍♀️
I leave cupboard doors open.Hubby/ He listens to the same song on TV 15X's in a row.
When I reorganized the house and they can't find anything LoL
Ask him to finish the projects that he starts.
Snoring if I fall asleep first, it makes my wife want to smother me.
Leaving clothes inside out when it's time to do laundry
Repeating myself..
If he would listen the first time it would be fine
Leave a mess all over the place. I'm a human tornado.
Why, nothing. Can't think of a thing
Repeat my awesome jokes too much
He chews so loud it drives me crazy
Here me out: Nothing. Lol. My boyfriend and I have a Brittany and Steve kind of relationship. Ya know, the one Fish hates .
Not so much but my partner sure knows how to drive me nuts!!
Not getting my stuff done.
Speak my mind and post ANYTHING on social media
Well I asked him, he said "ask stupid questions" ‍♀️
Interrupt him. He often say "I'm sorry the middle of my sentence interrupted the beginning of yours."
Finish his sentences lol
Scroll thru Facebook while he is talking to me…like right now.
Too many things to mention!
pretty much just breathing
Change day plans randomly….
Talk while I am eating…
SWB: Stinky farts if I eat soy
Apparently everything!
Snore
Exist…lol
I hoard clothes and can't stop spending money.
Worry. About. Everything.
Tickle him
I don't mow the lawn like he does. Nor do I water the garden the way does. My lanta at least I'm doing it lol
I'm still breathing!!! LMAO
TQOTD. I grab my chubby belly and chuckle like Santa Claus.
OMG! Where do I start? There are so many, but the one I here most often is I never close a cupboard after I open it.
What drives my spouse crazy? I am a gatherer. I like to do different crafts, including but not limited to crocheting, macrame, and making bird toys (granted the last one is actually a job and hobby). I am always looking for the latest yarn and toy parts. He, on the other hand is a type A. He HATES clutter. Oh well.
I'm a zit popper so I always pick him. I even love the pimple popping videos and he can't stand them.
I can turn any comment into something dirty