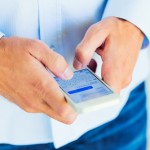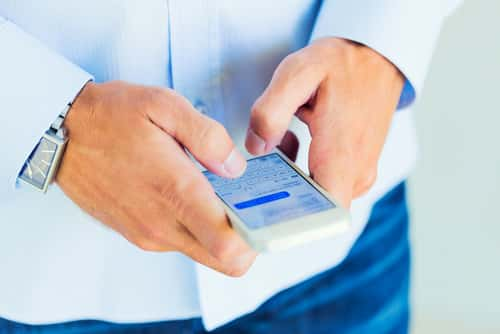 Let's get all sweet and campy for today's Text Question of the Day and you can tell us about the last kind thing someone did for you.
TEXT QUESTION OF THE DAY:
Who was the last person to do something kind for you and what did they do?
The last person to do something nice for me is my friend, Barb. My daughter's wedding got bumped from May to October. We had a bachelorette party planned at a cottage in Traverse City this summer, but the owner cancelled on us. Barb offered her Boyne condo to me at a friends and family rate that saved us $1,000 on the backup plan we had found somewhere else. Great location, great price, great friend!
Had quite a scare thinking kiddo was going to be born a couple weeks ago at 28 weeks. When we got home from the hospital, a new crib was waiting at our house from our best friends. We've made it to 31 weeks and still going strong, but so thankful for friends who might as well be family. <3
One of my clients have me a generous tip. It was 200% of their bill.
My neighbor brought me flowers this weekend to apologize for any noise we had to endure while they were having a revetment wall installed on their property.
My neighbor brought us groceries one day during the pandemic. We didn't ask her to she just did it out of the kindness of her heart. What she doesn't know is that it was during a time that we were really struggling & it brought me to tears ❤️
I run a Childcare center and during the quarantine we stayed open for our Essential workers and a parent gaves us there full weeks tuition to buy lunches ,coffee or anything we needed for the staff that stayed.
A dear friend who helped me out financially while under quarantine bless her!!
I am a nurse for a family practice office and I have been working from home since late April. Today was my first day back in the office and I came in to find a beautiful balloon bouquet set up. Melted my heart and made me feel so special
A co-worker said sincerely "I appreciate you". Made my heart swell ❤️
A coworker saw me having a tough time and texted one of my adult kids who has been living with me during all of this and told her in a very nice way to give me some love and appreciation. It was very kind of her to step out like that but unfortunately it landed on deaf ears.
It wasn't the last thing, but it really stood out. My grandma passed away today, and my cousin came in to help me with my kids while I went into her room to say goodbye (my SO couldn't leave work). It meant so much to me that he did this without anyone telling him to do it. I absolutely love my family and glad we all have each other to get us through this difficult time
I lost all income when people stopped having me clean their homes during the pandemic. My neighbor knew this and hired me to clean her cottage. She gave me a $30 tip plus two lottery tickets. It made my day!
My boyfriend who is doing keto, went and got me Dairy Queen last night. ❤️❤️❤️
Not sure who it was ….person in front of me paid for my food in the drive through at a fast food place
My husband who took me to the doctor when I fell and badly sprained my wrist this past Friday.
My daughter-in-law brought me tulips just because – she is the best
My sister in law and best friend gave me some homemade food and money to get me through until payday when I will pay her back
Wine baskets
The last person to do something kind for me was a friend who made me this awesome gift basket it contained a bottle of this awesome strawberry margarita drink, some beers, a cocktail recipe book, a container of chipotle peanuts,a drinking glass which she filled with Hersheys kisses,a card game, a candle, a framed picture of us and our friends at the bowling alley i was so surprised I made her one about a week later
TQOTD. I like this question! My good friend in Oregon, made and mailed me 4 masks. I have asthma and masks make breathing more difficult. The ones she made me helped alleviate the anxiety of wearing one.
My sister came over for a visit from Wisconsin and brought me a case of Spotted Cow beer
TQOTD: this is Beth. my friend Melissa sent me a plushie Baby Yoda for my birthday!!
My 15 yr old daughter is in her second year working at an ice cream shop, for an early fathers day gift she bought me a Blue Rhino Flat top grill!
I've been an essential worker at my regular job and also my part time tax job for much longer than I anticipated and I'm seriously burnt out…so my new boyfriend and are leaving for a road trip to Texas on Thurs. to visit my sister…but last week I was in an accident which was a no fault accident but caused $2200 in damage to my truck…of which I had to pay $1000. I had the money but vacation would have been really tight. When my sister found out what happened she texted me and said check your Venmo…she sent me the money for the deductible and a note that said she was so happy I was her sister and she wanted to pay for my vacation. I cried.