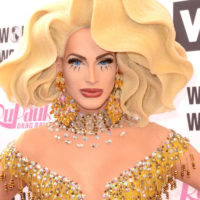 Get ready to show your love with PRIDE!!!! Madtown welcomes former contestant of "RuPaul's Drag Race" Cynthia Lee Fontaine!! Cynthia will be hosting a Zoom Drag Queen Bingo night on June 23 starting at 7pm.
The Wisconsin Union Directorate Music Committee, Gender and Sexuality Campus Center and the Wisconsin Union are holding the event as a way to honor Pride Month.
Click HERE to register!