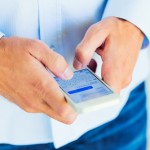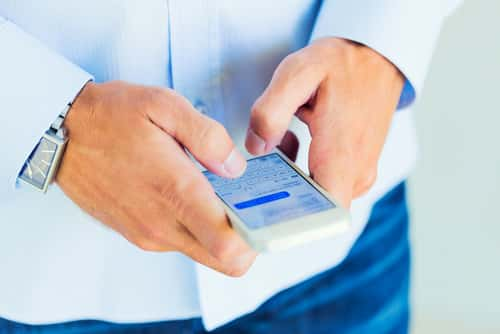 If you were suddenly in the market for your dream home, what 3 things do you absolutely have to have?
TEXT QUESTION OF THE DAY:
You can only choose 3 things that are required in your dream house. What are they?
CINDER HELLA: 1. Over the top Pool lazy river, waterfall grotto hot tub, the works, 2. The exterior is almost all Glass, 3. A luxury movie theater
The 3 things I would choose would be: 1-lots and lots of walk in closets (you can never have enough closet space) 2-A large work kitchen with plenty of counter space and cabinets (you can never have enough) 3-minimum of 5 bedrooms each with their own full bathrooms.
Big beautiful chefs kitchen, Pool, 3+ bathrooms
1. Fireplace to nestle into at night with TV. 2. 15' ceilings so we can have a Griswold Christmas tree. 3. Same number of bathrooms as bedrooms
lots of bedrooms, pool and ocean front
Hi Connie and Fish, So if we are only talking about the inside of the house then it would be: 1. A big beautiful Kitchen. 2. A nice sized craft room/office with plenty of storage so I can keep things organized the way like. 3. A finished basement so I have extra room to entertain friends and family for big get togethers.
Now if it is for outdoors/backyard I have a list for that too.
Three things required in my dream house: A massive library. Cats. NO shoes
– Big plot of land – Farm – solar panels or windmills (yeahhhh, I'm definitely more interested in the land and sustainability than the actual interior of the house. Just give me internet and I'm good)
A dishwasher, central air conditioning, and an attached garage.
Spacious master bedroom with en-suite bathroom; an open-concept layout for the kitchen, dining, and living room large enough to host a party of friends; and an indoor pool with a built-in hot tub.
Inground pool, large kitchen, big enough for 20
Big kitchen, hot shower with good water pressure, great views out big windows
Big deck overlooking backyard that connects to woods so I can watch all the wildlife I want. My master bedroom will have a huge walk-in closet, awesome master bath and a walk out to an upper deck. And 3, a stupid big barn for hubby cause I guess he needs to be happy also, although if he is always in there won't that make me happy too LOL!!!!!
AC, huge screened tv, and organization!
Covered outside patio/kitchen. Master walk in closet w/ laundry. Office/portrait studio space.
1. Kitchen that is always stocked with food and all things I'd need for cooking. 2. A theater room so I can watch my shows and movies on a huge screen and a big popcorn maker. 3. Room for my kids and grandkids to stay with me whenever they want so we aren't walking all over each other
My husband, a chef and a gardener.
Master suite, master kitchen and to be on a lake!
Running water, toilets, large walk-in closets
Master suite, fireplace and a/c
Awesome in-ground pool, family room with fireplace, modern kitchen with large island
Chef's kitchen, library, infinity pool
Large kitchen with plenty of storage space and counters, master bedroom with large walk in closet, and large fenced in back yard
Acres. Storage. Waterfront.
Fireplace, large kitchen, walk in closet
Central air, it's a must. More than 1 bathroom, men are messy, a she shed because of said men.
A master bedroom with its own bathroom, a fireplace, and a finished basement for my kids to play and leave me alone!!! I'm simple. 5 of us share 1 bathroom. And 3 of that 5 are icky boys!!!
Pool, grand staircase, beautiful landscaping
Chefs kitchen (preferably designed by myself cuz I'm a chef) big yard for all my furry and feathered friends and most importantly a bedroom door!
Kids, husband, indoor plumbing the rest is extra
Lots of land. Must be in the UP. Massive log home.
Game room with a pool table, large kitchen, and an amazingly huge picture window in the living room overlooking a woods view. The size of the house doesnt matter the woods have always been a place of peace and serenity to me and would love to raise my kids in that environment
Central heating and cooling, laundry room with 3 washers and dryers and a large back deck with a built in fire pit
Library with a reading nook, big yard with a deck, large space (kitchen or dining room) for friends to come over and play games.
Large master suite with en suite, large walk in closets, large kitchen/dining area
Handyman, maid, chef
Pool, master bedroom laundry, house keeper
Toilet, shower and locks on the doors
Indoor pool and jacuzzi, big fenced yard for the pups, and a gourmet kitchen.
Wraparound porch, library & a large barn
Jacuzzi bath tub, bar in the kitchen, large living room
Walk in closet lage kitchen with lots of storage n pool
More room
Dream house? Anything that comes with a maid.
Music room (totally done to the nines – shelves for everything, great speakers, soundproofed, great system) Library – with tons of floor to ceiling shelving, reading nooks, lots of pillows and comfy reading couch.
Pool, housekeeper, his and her sinks in the master bathroom.
Three things would have to be. Pole barn, 10 acres, large master bath.
Steve….a state of the art grow room., Duh… And a huge kitchen pool/hot tub combo
*small lake outside for my husband and so he can go fishing as often as he'd like on a whim and still be home. *a sound proof room for gaming so when my husband plays any game with his friends he doesn't have to worry about waking me up when he's having fun (also so I can play my hames as loud as I'd like too) *storage for every room so it has a better chance at staying organized.
A chef. A maid. Pool/pool boy.
Sam Elliot. Josh Todd and Tommy Lee!