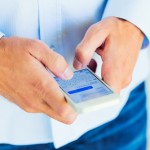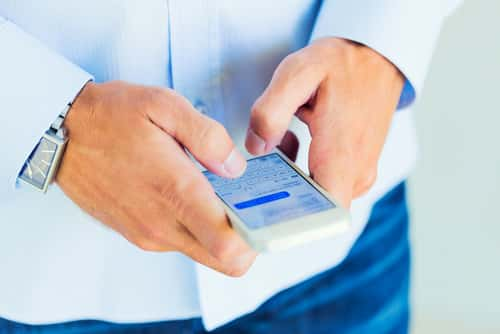 Let's get serious for a moment, like "till death do us part" serious. What do you have to know about someone before you marry them?
TEXT QUESTION OF THE DAY:
What's a question you should ask someone before you marry them?
MEME: Before you marry someone find out if their family drinks mimosas or runs 5 k's on Holidays.
Do you want children (and how many)? How will we handle holidays between our families? How do you budget money? How much credit card debt do you have and why is it that level? What will you do if one of your family is overstepping in our life?
What are your goals? What do you need? What do you want? How can I support you/help you achieve that? What side of the bed do you sleep on? Do you want kids? Are you a saver or spender and how much debt do you have? What do you do with your free time?
What are your views are giving to those in need if we have an abundance?
Do you know how to bend at the waist?! Lol!
Way too many questions we should have considered
Never have to think about that!!
How much debt do you have?
Are you prone to cheating? And do you think if you cheat while married should you get jail time or have to pay restitution for breaking a contract?
Exactly how far can we move from your mother? Out of state?
Pro or Anti Vaccine? Didn't think I would have to ask that, but it's partly why I ended a long term relationship
Are you willing to bring up life questions on a regular basis to make sure we are on the same page for the rest of our lives?
Are you cool with growing stuff in the basement?
Do you want kids?
Credit score says a lot
Do you understand that I'm not your mother?
Covers tucked in or untucked?
Do you cook??
Are you still married to someone else?
How many dogs are too many ??
What direction do you hang your toilet paper?!
Ohio St or Michigan?
Whats your criminal history?
Do you like the Detroit Tigers or do you snore?
What's your credit score?
How much debt do they bring with them?
Do you have any collections?
I can't believe this one wasn't asked.."how good are you at cleaning up after yourself??" Do you dust and vacuum ?? Clean your toilet and bathroom?? .. once we live together do you expect me to do all the chores?? Cuz if so.. bye bye bye..
Are you open to living somewhere other than here?!
I made my husband take multiple personality tests on our first few dates! Turns out we are compatible so far!
Do you know how to properly wipe your a**? Do you check the dishwasher before setting your dishes in the sink? Do you put empty containers back in the fridge? Do you wipe up spills with your sock? Do you pick your nose outside of the bathroom?
Sleep divorce, we cool with that? Mama needs her space!!
Do you have any debt? Do you want kids?
Where do you stand politically?
Are u currently married to anyone ? Lol
How do you hang the toilet paper? Gotta know how to hang it- no one wants to be twirling the dang tp a million times in the dark .
Have you seen and read EVERY Harry Potter? Yes…it does matter!
How many t-shirts are too may tshirts?
Are you married?
Do you know how to empty your pockets before starting the laundry?
Do you out the seat down????
Michigan or Michigan State? lol
Do you know where the laundry basket is? Must be there to wipe out the family of spiders lurking in corners anywhere we go. Not a joke. Lol
Pineapple on pizza?
Will you marry me?
Well, next time I get married I'll definitely ask "Do you plan on keeping your penis?" Because apparently that's a question that needs to be asked these days. Found that out the hard way
Are you secretly gay?
Do you even like me?
Do you want kids?!
If someone doesn't have a handle with their finances you will inherit them and it can lead to an abundance of issues! -️ A Sister with a brain!
How is your fart production after eating gassy foods?!? Need to know what your getting into, the farts only get worse as you age!
What question should I have asked before I got married?(divorced for 4 years now- thank God! So happy!). 'Be honest- do you even like/enjoy sex?' ……
"Do you have tax debt?" That's what you need to ask someone before you marry them. Because I didn't, and now I'm F$&@ED
TQOTD: Before getting married you should discuss financial plans and goals (joint accounts vs none, savings goals, etc) but I think it's important to ask if they want kids AND if for some reason that cannot happen naturally due to medical issues, where they stand with adoption, surrogacy, IVF, etc
TQOTD. Do you know what a clothes hamper is and how to put dirty clothes in it?
? Of dah day….. will I be your best friend or just a wife?
May I toot in front of you?
Do you have a twin sister?
How many people have you slept with?