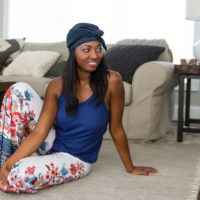 Dione Laufenberg is the owner of Swurly. Based in Sun Prairie, Swurly products are available in 5 locations across Madison.    Swurly's flagship product is a 100% mulberry silk hairstyle & preservation bonnet, and they offer much more.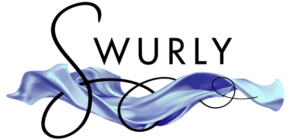 Dione saw a need in the community, and wanted to make self-care fun for her children, so she developed her own products.  Swurly products stand out–offering style, quality, and longevity.   
Dione's business started as a blog, www.LauftyLife.com, in which she wrote about what it's like to be an interracial couple raising biracial children, as well as other complexities of having a multiracial family.
Dione spoke of being inspired by Loving Day, a day that celebrates the landmark supreme court case, Loving V. Virginia, from 1967, invalidating state laws prohibiting interacial marriage. Richard and Mildred Loving, an interacial couple married in the late 1950s, were arrested, imprisoned, and banished from the state of Virginia for being married. On June 12, 1967 the Supreme court sided with Richard & Mildred's case, overturning the laws prohibiting interracial marriage.
Swurly
https://www.facebook.com/SwurlyCo/
https://www.instagram.com/swurlyco/ 
Over the month of February, DJ Fusion will connect with unique, local, Black-owned businesses, each of whom will share a piece of Black history that is personal to them or something that may not have been taught, traditionally, in schools.
Learn More at – https://www.madtownjamz.com/bhm/