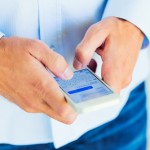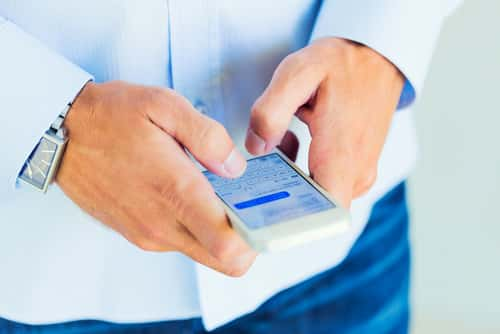 We've all gone out and eaten a nice restaurant that left you saying "well that wasn't worth the money".  So, we wanted to know what it was that you ate or drank that made you say that for today's Text Question of the Day.
TEXT QUESTION OF THE DAY:
What's the most expensive thing you've eaten or drank that you thought sucked?
Here is a question. My brother-in-law was able to get the COVID shot and I struggle. He is bragging about it and upsetting seniors under 75 years who are struggling to get the shot. Should he be bragging. Think about a healthy guy (other then sleep apnea) taking away a shoot from a senior.I'm a year younger and have hypertension and I can't get the shot. I go into the office every day! He doesn't
What's the most expensive thing you've eaten or drank that you thought sucked???
Connie's Sister: Beef stroganoff at a Navy Ball. It looked and smelled like dog food
this should be a winner… was 10-11..went to an uncles house for thanksgiving… all ready for taters..turkey..gravy.. rolls… the whole 9 yards…. get to his house… and we had tomatoe bisque soup and turkey patte'…it was the worst thanksgiving ever…. my family stopped for mcdonalds on the way home….
I refuse to spend a lot on food/drink knowing it's coming out as waste in a few hours. Just give me some Froot Loops.
We had prime rib at my senior prom…nasty ended up leaving early to go to Olive Garden
Escargot!! I don't recall how "expensive" it was, but I do recall it was NASTY!!!! Comparable to chewing a rubber bouncy ball…don't ask how I know this just trust my words!
Burgers. Paid waaaaay too much and tasted like rubber!! Never again!!
At universal I paid $75 for a sushi platter that tasted like gas station sushi.
Escargo. And I've had expensive steak and thought, I would rather have a pizza.
A stuffed filet. I asked for it cooked medium but the center came out rare
Patron. Didn't taste any different than your basic Tequila.
Prime rib… Not a fan.
Prime Rib is overrated.
Caviar. It was too salty.
A shot of top shelf tequilla
Escargot, caviar, Chop House prepared venison.
I had a burrito from MudPenny in Ada and it was pretty good but it was $16! For one burrito!
Duck
I had a glass of $500 cristal and it was gross.
Bone marrow
A friend in college brought one of his family wines for us to try…. 5k supposedly. By far the worst wine ever! Boones Farm then on out in school haha
That really sucks!
Most wines.
Steak. It was almost a $150 steak and I thought it was awful. Luckily we weren't paying the bill as it was a company Christmas party.
Prime rib.
Fondue. We make it at home soooo much better.
Oysters
Caviar
Caviar at a office party
Caviar
Dom Perignon
I had the complete displeasure of trying the Louis Xlll cognac. I can honestly say, not worth the $400 glass. Unless you're into drinking smoked lighter fluid… Then give it a shot!
Goat
Hands down… Oysters. You nailed the description
steak filet mignon steak thought it was way overpriced and the steak wasn't all that good 200 dollar meal
Fondue lol….$300 bill and still left hungry
Caviar (for the love of God )it was disgusting. Was on a cruise ship acting all fancy pop that in my mouth and spit it right back out
I bought a fish bowl margarita down on vacation..it was $25 BUCKS. It was HORRIBLE. Pretty sure the bowl had a leak..So she just kept adding tequila and mix… never again!! I did carry the fish bowl around with me in my purse though..it did it's job!
I was in Chicago on a date, after dinner he ordered this dessert golden opulence that cost $1,000 had real gold foil pieces on top of chocolate – it was horrible