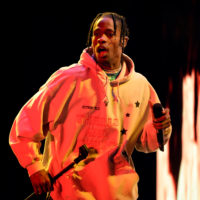 Travis Scott, Drake, and Live Nation Are Now Facing a $2 Billion Astroworld Lawsuit
The sun represents 282 people who attended the show, but the lawyer who filed it says 120 more people have contacted him seeking representation.
Travis isn't the only defendant.  The suit also names DRAKE, Live Nation, Houston's NRG Stadium, Apple Music, and Scott's company, Cactus Jack Productions.
The attorney says, quote, "The defendants stood to make an exorbitant amount of money off of this event, and they still chose to cut corners, cut costs, and put attendees at risk . . . what happened at Astroworld cannot happen again."
(The Wrap)