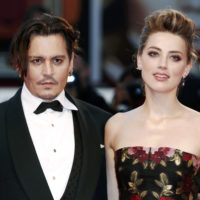 JOHNNY DEPP's defamation lawsuit against AMBER HEARD hits a Virginia courtroom on Monday and Court TV is going to televise it.
In case you've been living under a rock, Johnny filed a $50 million defamation lawsuit against Amber for her claims of domestic abuse in a "Washington Post" Op-Ed.
This particular case has a slew of celebrity witnesses that include JAMES FRANCO and ELON MUSK . . . so it'll be interesting if they show up and take the stand.
The head of Court TV said, quote, "Court cases that are as high-profile as this one often create a lot of noise, and it can be difficult for viewers to break through these distractions to have a clear picture of the facts, but that's where we come in . . .
"Between the camera feed directly from the courtroom and our first-class lineup of talent, Court TV will be the true source of an unbiased, down-the-middle perspective of the trial as it unfolds."