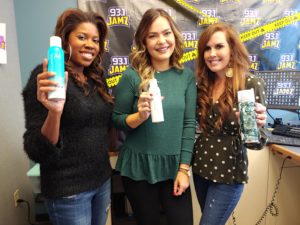 Thank you to our girl Kelsie Kristine 💕 for joining Krista & The Morning Rush and Tracy Anderson (via phone ☎) every Tuesday with our segment "Fashion on the Fly." 👗Today's topic – Hair Wash Routine and Chat with Kelsie's Hairstylist. You can also text "Fly" 608-321-0931 to see all her fabulous looks each week!
You can find her blog post on today's https://kelsiekristine.com/2020/04/21/my-haircare-routine-hair-wash-day/.
Julia Grace Salon has products you can purchase to help get you through the quarantine on their website.  They also do curbside pickup on Wednesdays.
You can find Amanda Kaiser from Julia Grace Salon on these social media platforms:
Facebook: https://www.facebook.com/juliagracesalon/
Instagram: Julia Grace Salon
Website: www.juliagracesalon.com
You can also follow Kelsie Kristine on social media.
Instagram,Twitter: @itsmekelsie22
Blog: https://kelsiekristine.com
Facebook: https//facebook.com/itsmekelsie22
YouTube – Kelsie Kristine