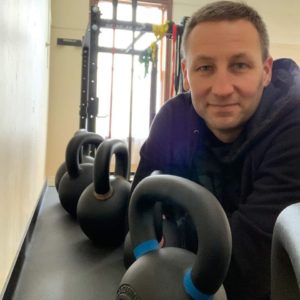 Today at 7:40 it's Fit & Fabulous on Krista & The Morning Rush with Hans Schiefelbein from In Pursuit Fitness Training.  He joined us by phone this morning.  Today's topic: The Ultimate Fall into Fitness Program. Back to school and fall season is upon us.  How do we set up a program to finish strong for the last three months of 2020? Why does you Ultimate Fall into Fitness Program begin with nutrition? What does it mean to train with balance and focus? Hans answers these questions and more to help us get our ultimate fall into fitness program going.
He's Madtown's personal trainer and we love him!
Follow her on social media.
https://www.facebook.com/hans.schiefelbein
https://www.facebook.com/inpursuittraining
Instagram @inpursuittraining