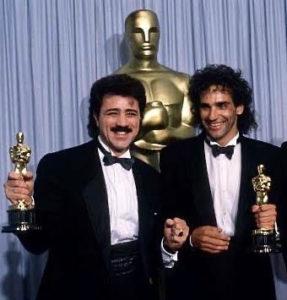 Today at 8:30am we were beyond excited to have on Franke Previte and John DeNicola on the phone with Krista & The Morning Rush this morning. This was so surreal and such a dream come true. They won both Academy and Golden Globe Awards composing the two Dirty Dancing classics "(I've Had) The Time of My Life and "Hungry Eyes." They let us in on a few behind the scene secrets and told us about the upcoming Rock N Roll Fantasy Camp Masterclass on Friday, December 18th at 8pm ET with special guest Lisa Niemi Swayze. You can interact with them LIVE and directly ask them questions!
* * SPECIAL OFFER * * for the first 20 people who purchase a ticket
Get $25 DISCOUNT at checkout
PROMO CODE : DD2020
If you missed this interview you definitely want to listen.
Tickets: RockCamp.com
https://www.facebook.com/OfficialDirtyDancing/