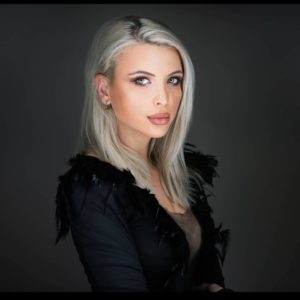 We were so EXCITED to speak with this #international beauty Sabina Lisievici from Romania this morning on Krista & The Morning Rush. She's a fierce actress (move over Angelina Jolie) Sabina is so talented that she caught the eye of QuentinTarrantino.
Sabina is also a published poet, handbag designer, and playwright!!! And Krista is SUPER excited Sabina knows her secret Hollywood husband:)
If you missed this interview you definitely want to take a listen!
Sabina we can't wait to meet up with you and go shopping!!! You are so much fun!
https://www.instagram.com/sabinalisievici/?hl=en