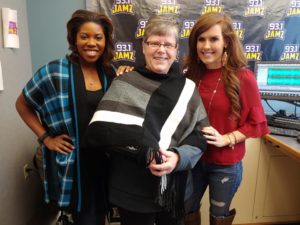 Thank you to Joan Kamholz from Justice For A Cure for kicking off the "PINK POWER HOUR" at 8:30am today! She shared how breast cancer changed her, what she's been doing since her diagnosis and how Justice For A Cure is helping others.
It's breast-cancer awareness month
and we are celebrating beautiful survivors and more. We were so thrilled to have her back on with us!