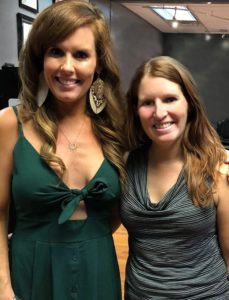 Thank you to Lisa Nelson for joining us for "PINK POWER HOUR" at 8:30 a.m. today. She told us how she first figured out she had breast cancer, choosing to do a Double or Single Mastectomy and how breast cancer has changed her.
This is the last PINK POWER HOUR and what a wonderful way to end it with our interview with Lisa. She's a pretty amazing woman.
It's breast-cancer awareness month and we are celebrating beautiful survivors and more. We were so thrilled to have her on with us!