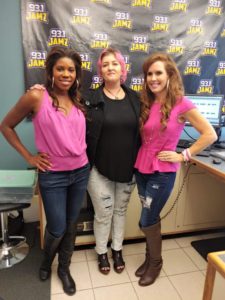 Thank you to Samantha Peterson for joining us for "PINK POWER HOUR" at 8:30 a.m. today! She's a breast cancer survivor. She shared when she was diagnosed, the type of breast cancer she was diagnosed with, the treatments she's done and where she is now in the process.
It's breast-cancer awareness month
and we are celebrating beautiful survivors and more. We were so thrilled to have her back on with us!