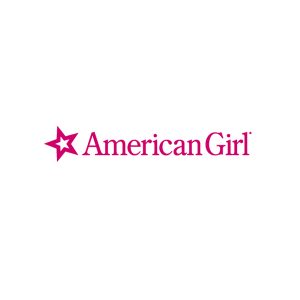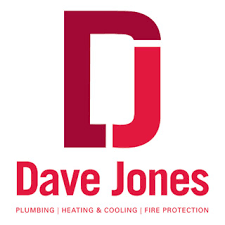 ---
Hi It's Krista from "Krista & The Morning Rush" and I am so excited to bring the "Madtown Mom Squad" to the fabulous mommies out there! It's an honor to share this journey with my beautiful co-hosts Corrina Crade, Shanna Powell, and Dr. Jaz! These mammas have a ton of experience and they can't wait to chat "Mom Life" with you all! Outside of hosting the morning show on 93.1 Jamz & hosting on "Wisconsin Women" on TVW, I am a wife & full-time mom! My husband's name is Travis aka T-Dog and he is my rock! I have 2 beautiful daughters Gia who is 8 and Raven my step-daughter who is almost 20! I am also a mom to two furballs Crunchy & Stinky "cats" Kaiya my German Sheppard, and more than I can count FISH! The greatest joy in my life is my family. I am thrilled to share a play date every Wed at 7:30 on "Madtown Mom Squad" and talk to other moms about #kids #struggles #accomplishments #relationships #judging #breastfeeding #technology #nutrition #fashion and more!
---
My name is Shanna. I moved to Madison almost 3 years ago from Galena IL. I worked in the same restaurant for almost 18 years. I have 5 kids. Madeleine 21, and has 3 kids. She's currently in nursing school. Oliver is almost 18 and is a senior at Verona Area High school. He's going to MATC in the fall for welding. Sage is 12 and is in 7th grade at
Badger Ridge Middle School. He loves music and hopes to be a band teacher one day. Niya is 4 and my "spirited" child. Willow is the baby, shes 3. Definitely a mommy's girl. My fiancé Josh is the executive Chef at the Longtable Beer Cafe in Middleton. He is an awesome dad and step dad to our kids.
Really all I know is working in restaurants and being a mom. I've definitely had some challenges on my journey. I've been a single working mom, I've battled cancer, been in abusive relationships, watched my daughter grow up much faster than I'd ever imagine when she became a mother at 16 years old. Now for the first time in my 21 years I'm a stay at home mom. This by far has been my biggest challenge!! I've been starting a new journey now, trying to redefine who I am. You'd think after all these years I'd have this parenting thing down!! Nope I definitely don't. But I do have some experience under my belt and am so excited to be apart of this amazing group of woman in the Madison mom squad!
---
Corrina Crade is a midwest Actor, TV host and author.
She has produced and written films, been in national and local commercials, and worked as a voice over artist. Currently she is one of the Host of for Wisconsin Women and writing her first Children's book. Mother of 2 under 2, she is a stay at home mama while also working on her startup called, MogaMind – MogaMind brings mindfulness to you in a easy and fun way using music and gratitude.
For her, being a mom is about being real but learning to love the ups and downs. She likes momming with the support of her family, mom's group, and tons of coffee.
---
Jasmine Zapata, MD, MPH is an award winning author, speaker, health empowerment champion, and physician known both locally and internationally. She is a board certified practicing pediatrician as well as board certified preventive medicine/public health physician. Her focus is on ways to get outside the clinic walls to impact health outcomes for children and families on a community based level. Her research and community work focuses on racial inequities in infant mortality, upstream/social determinants of health, youth resilience, and innovative methods of community engagement and health promotion. She received her BS in Biomedical Sciences from Marquette University and her doctorate in Medicine from the University of WI School of Medicine and Public Health (UWSMPH). She also completed her Pediatrics Residency, Preventive Medicine/Public Health Residency, and Master's in Public Health at UWSMPH where she currently works as an assistant professor, UW Health pediatrician practicing at Meriter Hospital, researcher, and Centennial Scholar. Outside of the hospital, she is the founder of the Beyond Beautiful International Girls Empowerment Movement and the "Madam Dreamers" national online pre-med mentorship academy. She is also co-founder of the Madison Inspirational Youth Choir among numerous other community roles focused on positive youth development. She is a 4-time author and her advocacy and community work has been featured on live national TV outlets, such as the Today Show. Her books have been translated into both Swahili and Korean and have traveled across the globe. Overall, Dr. Zapata is extremely passionate about mentorship, diversity in medicine, and community capacity building. Her ultimate mission is to use her infectious energy, gifts, and passions to "heal, uplift and inspire".
Dr. Zapata is also a wife and mother of 3 beautiful children. Her favorite things to do are eat crab legs, spend time with friends/family, sing, play volleyball, and play monopoly!
---