---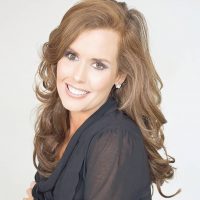 Hi it's Krista! Hostess of "Krista & The Morning Rush" on 93.1 Jamz! I have a wonderful husband named Travis, an 8 year old daughter Giovana, and an amazing step-daughter Raven! Outside of hosting morning radio, you can catch me hosting "Wisconsin Women" on TVW.  I am honored to have won "Best Morning Show" in a large state of Wisconsin in 2018 and "Best of Madison" Radio Team in 2019. In my free time, I love watching all the Real Housewives, Lock Up, and re-runs of Law & Order: Special Victims Unit. I'm a fiery ginger, who's obsessed with cleaning and taking naps. I love shopping at thrift stores and I can sit and eat a gallon of ice cream easily! I love hopping on the back of my husband's Harley and going for a ride! Love the wind in my hair:) Oh yeah, the rest of my family includes my German Shepherd Kaiya and my fluffy cats Crunchy & Stinky.
---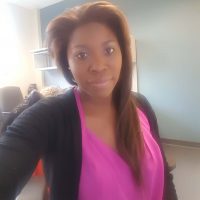 Hi it's Tracy! I am the new co-host of Krista & The Morning Rush the morning show on 93.1 Jamz. This is my first time on the radio! I've decided to make a career change after 20 years. I was an actress in Chicago back in the late 90's. I had a brief cameo in the movie Soul Food with Vanessa Williams, Nia Long and Vivica Fox. While in Chicago I appeared on a few different films and did some voice over work. I even trained briefly at Second City Chicago. After my short stint as an actress I focused on my career working in production, events and sales in Chicago, Milwaukee and now Madison. I grew up in Germantown, Wisconsin and family means everything to me. I am very close to my parents, sister, niece and nephew. Outside of co- hosting with Krista I love grabbing dinner and cocktails with friends. I am a big foodie. I love trying new restaurants and I enjoy wine tastings. I love working out. I ran my first half marathon last year. I do
yoga, painting, singing, dancing and of course watching my reality shows the housewives. Most of all I love spending quality time with family and friends. I am a bit of health nut. I love eating healthy, taking herbal supplements. I try to find different ways to stay balanced in life. I am always on the move. Try to catch me if you can!
---
Get To Know Krista & Tracy
When did you become besties? We became best friends while chugging beer and rocking out at WJJO Sonic Boom.
What's our favorite song? Anything that makes us want to jump up on a pole
What's our favorite word? "Girrl"
What's the one thing you should never say to us "You need to calm down"
What is our favorite thing to buy? We like to buy makeup
What's 1 weird thing about each other that know one knows about! Tracy has a fake fireplace for romance and Krista rips her daughter's Barbie's heads off during an anxiety moment.
Who drinks the most? Tracy
If we were reincarnated we both would come back as a unicorn.
Best Advice to give to the ladies? To love yourself, don't settle for less, be able to support yourself.
Who are your alter egos? Tracy "B&tch Better Have My Money" Bunifa" & Krista "I'll Claw Your Other Eye Out" Claudia