Fusion @kingfusion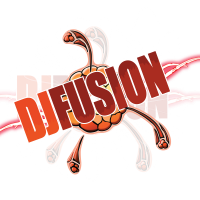 ---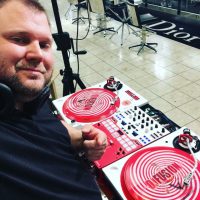 What's going down Madtown? I'm Fusion and I hold down Weeknights 7pm – midnight!   I've been with JAMZ for a little over 10 years now.  Call me old school, I love vinyl records. I currently have over 15,000 pieces of vinyl, and once in a while I like to break them out!
Some of my professional accomplishments include being the DJ for the UW Badgers Men's Basketball Team for a few seasons, GO BUCKY!  Proudly, I have 3 Madison Area Music Awards for "DJ Of The Year." The MAMAs is a great organization for the community.  I'm an official Violator All Star DJ, and my weekly Top 40 mixes are syndicated across the nation.
---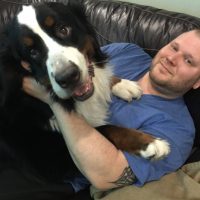 Off the air when I'm not DJing, I'm usually hanging with my ridiculously big dog. His name is Baxter. He's 130 pounds of Bernese Mountain dog, and he does what he wants lol.  I am happily married with two kids. I also have two cats, animals have a thing for me.  😉
Madison is a beautiful city and I have enjoyed being a part of the evolution of Madison over the years. I love this city!
Connect with me weeknights 7pm – Midnight and let's create the sound of Madtown!
A Few Random things about me…
My first job was… Working as a dishwasher for a supper club in Reedsburg, WI.
I was born on the same day as… Tupac Shakur and Bryce Vine.
I met my wife at a Bone Thugs N Harmony Concert (at the Majestic Theatre)!
I've seen ghosts! I lived below a haunted apartment in Fort Collins, CO. Some wild nights! lol

 

I could probably eat pizza everyday. There should not be a "probably" in this equation.